Best rotary multitools
A rotary multitool can be a worthwhile purchase for hobbies and car maintenance alike. We test a selection out to find the best ones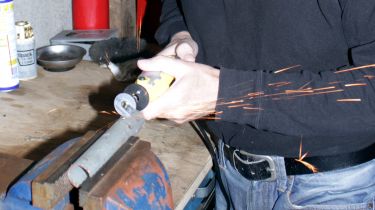 There are certain DIY car maintenance jobs that require a little extra precision and a rotary multitool is often just what you need if you're working in a cramped space. You might need to make a hole where your electric drill just can't fit, or cut material that's beyond the reach of a hacksaw. It's likely that you'll find one indispensable once it's added to your workshop arsenal.
Rotary multitools are arguably one of the most versatile tools you can buy. Although unremarkable at first glance, these handy tools can drill, cut, grind, sand, clean, sharpen, repair and polish, so you'll probably turn to it fo a wide range of tasks. As a general rule of thumb, rotary multitools come in a sturdy case with a varying number of attachments - depending on what you'll be using it for, you might decide you don't need over 200 accessories.
We've tested some of the most popular rotary multitools to see which is best. We concentrated on mains-powered rather than cordless types, because these can be used longer and don't have to be recharged. You may find that a cordless one fits your needs better, however. These may appear similar, but some are more versatile than others and all-round competence is more useful than a tool that excels in a given area.
How we tested the rotary grinders
Our tests were designed to replicate the kind of DIY work many motorists will be familiar with. We included drilling and polishing tests, cutting aluminium sheeting and the tough task of slicing through a 6mm steel bolt.
The technical specifications of every tool were compared, particularly the quoted rotational speeds, as softer materials need a lower speed for the best finish. We took note of good-quality accessories, including wire brushes, cutting discs and grinding wheels, and gave extra points if more expensive accessories, such as flexible drive extensions, were included. We weighted our conclusions against prices taken from online retailers.
The best rotary multitools you can buy now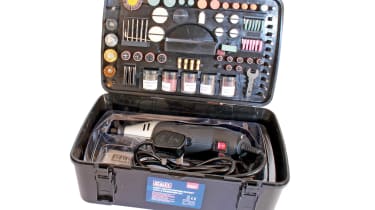 Sealey E5188 Multi-Purpose Rotary Tool Set
Price: around £40Speeds: 8,000-35,000rpm
Our winning Sealey has established itself on the market over a number of years and saw off fierce competition from newer rivals in our tests. With 170w to call on, it performed well at low and high speeds, slicing through our 6mm bolt in 22 seconds in a smooth and relatively quiet manner. A vertical stand would have been nice, but at this price the presence of a flexible extension drive shaft and 219 decent-quality accessories are worth celebrating.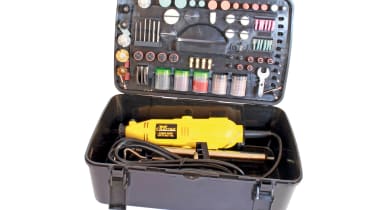 Wolf 135W Crafter Ultimate Rotary Multi Tool
Price: around £35
Speeds: 10,000-35,000rpm
The Wolf and the Sealey surprised us with just how similarly their sets are laid out, as the Wolf's well-made accessories occupy the same space in the box. There are over 200 accessories, too. When spotting the differences, you'll notice that the Wolf doesn't come with a plastic cover to keep the accessories in place but, unlike the Sealey, it does feature a bench stand. The tool itself is 135W, which did make it slower than the Sealey. It cut through the bolt in around 30 seconds, while vibration wasn't overly harsh and it could be kept steady.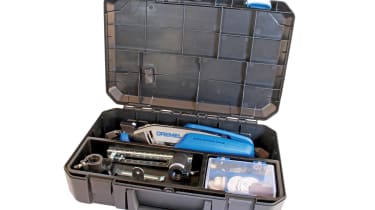 Dremel 4300 3/45
Price: around £120Speeds: 5,000-35,000rpm
Dremel is perhaps the most famous maker of rotary multitools and the 4300 is a mid-range model. It seems pricey in this company, but performed very well and is easy to recommend for tougher jobs. It also has a very good, locking flexi-drive. Its 175W output is among the highest on test and it sliced through the bolt in just 14 seconds. It also has the longest range of working speeds and is quiet no matter how fast it runs. It's the best on test in many ways, but its higher price and comparatively limited accessory collection means it won't suit everybody.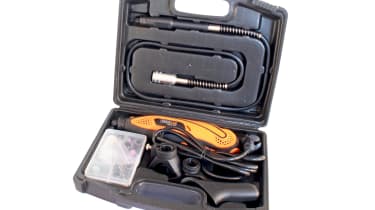 Tacklife RTD35ACL Rotary Tool Kit
Price: Around £32Speeds: 10,000-32,000rpm
The Tacklife tool is nicely finished in bright orange, with an easily gripped black rubber underside. Its handle is well designed, too, making precision work easy. We also liked the supplied cutting guide and flexible drive. It comes with a reasonable 80 consumables, stored in a box that fits into the tool's case. It runs smoothly when there's no load and the rotary speed controller is easy to operate. We're not convinced by its speed claims, though – it took 75 seconds to cut through the bolt and used up most of a cutting disk in the process.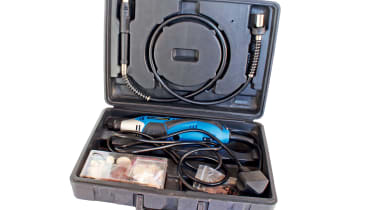 Draper Storm Force Rotary Multi-Tool Kit
Price: around £40Speeds: 10,000-35,000rpm
Draper is another familiar name and the soft-touch body of the Storm Force has the look of quality as well as making it comfortable in use. It comes with a flexible shaft and a 101-piece accessory kit, too. Despite the rotary speed control being positioned awkwardly under the device, it proved easy to use. Performance wise, its 40-second bolt-test result was shown up by its 135W rivals, though.
Best new car deals 2022: this week's top car offers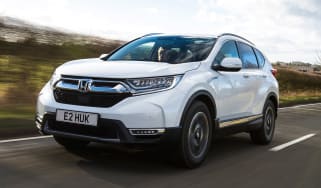 Best new car deals 2022: this week's top car offers
Top 10 best cheap-to-run cars 2022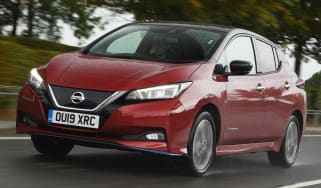 Top 10 best cheap-to-run cars 2022
It's here: all-new Range Rover Sport unveiled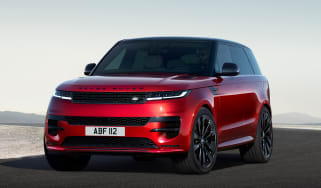 It's here: all-new Range Rover Sport unveiled