Carbuyer commercial content
We explain what our 'Advertisement Feature' and 'Sponsored' content labels mean for Carbuyer readers
Carbuyer is one of the UK's most popular consumer websites where we aim to make choosing a car easy and straightforward. To continue bringing you our in-depth, jargon-free news, reviews and features, we rely on revenue that's generated via advertising.
You'll see advertising on our website and in the pages of the quarterly Carbuyer magazine. You'll also occasionally see commercial content on the site, which is created together with external partners to let you know about their new products and services.
To ensure we're completely transparent when it comes to advertising and commercial content on Carbuyer, we want to make sure our readers know what type of content they're reading. To help with this, we've created a clear labeling structure to guide you.
Commercial content
On the Carbuyer website, there are two distinctive types of commercial content that you may encounter. It will always be clearly labeled so that you can see exactly what it is.
1. Advertisement Feature
Advertisement Features are paid for by one of our external partners, and that partner has final sign-off and control over the content, including any words, imagery and video.
Every Advertisement Feature on Carbuyer will be clearly labelled as such, on the page itself and on any links pointing to that page. Pages of this type may also appear with 'In partnership with…' labeling, showing the name of the brand that has paid for the content.
2. Sponsored
Sponsored content on Carbuyer is paid for by an external partner but that partner has no 'final say' on the editorial content itself. This means the words, pictures and/or video are produced and published according to the high standards maintained by our editorial team. We are paid by a particular brand that wishes to sponsor and therefore associate itself with this content.
Every item of sponsored content on Carbuyer will be clearly labelled as such, on the page itself and on any associated links pointing to that page from other pages or related social media posts. In some cases, the page may appear with 'In association with…' labeling to show which brand has paid to associate itself with the content.
Editorial content
All other content on Carbuyer that's not labeled as Advertisement Feature or Sponsored is independent content created by our expert editorial team. Advertisers may pay to place advertising alongside this content and it may even appear alongside commercial content in sponsored hub pages, but if there is no commercial content label, then what you're reading is material written independently by the Carbuyer team to help you choose your next car.
Engine management light: top 5 causes of amber engine warning light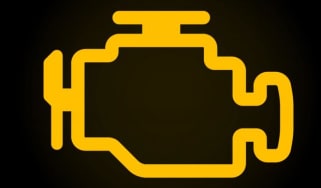 Engine management light: top 5 causes of amber engine warning light
Best new car deals 2023: this week's top car offers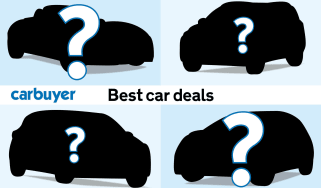 Best new car deals 2023: this week's top car offers
Top 10 best cars under £200 per month 2023/2024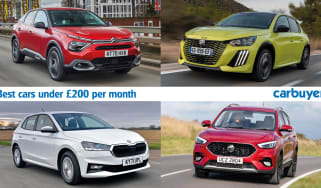 Top 10 best cars under £200 per month 2023/2024