New Citroen Ami available now with monthly payments starting at £20
Compact Ami will be sold in left-hand drive only
Three trim levels available
Range of 46 miles and a top speed of 28mph
Payments from £19.99 a month
The all-electric Citroen Ami is now available to order in the UK in left-hand drive only. To reserve the cheapest new car on sale in the UK you will need to use Citroen's online ordering service that has a dedicated digital platform specifically for Ami orders. Prices start at £7,695 but the highest specification Vibe model pushes the price up to £8,895.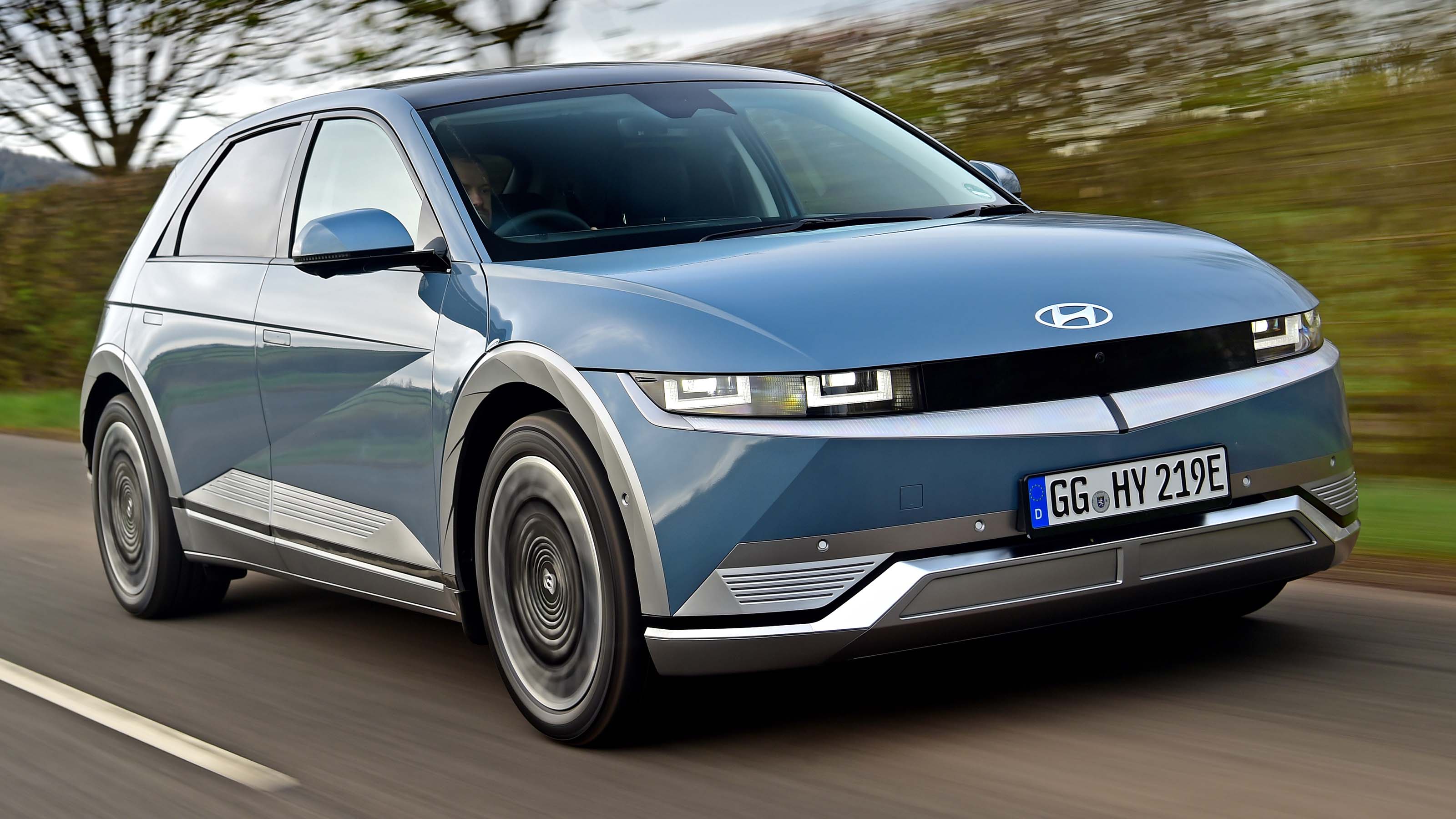 Top 10 best electric cars 2022
Those prices may disappoint buyers because the Ami was meant to kick off at around £6000. However, lease payments start from only £19.99 over 24 months, with a £2,369.45 deposit. Citroen already had 2,000 expressions of interest before the Ami officially went on sale. Early reservations were made with a £250 deposit.
Highlighting how expensive new cars have become in recent years, the Citroen Ami is just £300 cheaper than the Dacia Sandero was when it launched. Admittedly, the base-spec Sandero Access has been discontinued, but it's a real car; the Citroen Ami is classed as a quadricycle, much like a quad bike.
The Ami is available in three versions, plus as a My Ami Cargo commercial version for last-mile deliveries. As standard, you get LED lights, a sunroof, a digital speedometer and a USB port. Three colour packs – orange, blue and grey – are available for £400, and are designed to be fitted at home. Above the base Ami are Pop and Vibe versions, although these are largely cosmetic. Ami Pop and Ami Vibe models cost £8,495 and £8,895 respectively, at which point a used city car would make far more sense for most buyers. The My Ami Cargo model is £7,995.
The Ami is classed as a quadricycle, which means you have to be over the age of 17 to drive it in the UK. Drivers will require an 'AM driving licence' to get behind the wheel; this is usually used for motorbikes or tricycles and will be more recognisable to younger people that want to ride a scooter as their first vehicle. The licence allows for quad bikes with an unladen mass of 350kg, not including the batteries, which allows the Citroen Ami to qualify. Those with a full UK driving licence will also be able to drive the Ami.
2022 Citroen Ami: electric motor, range and charging
The Ami is powered by an electric motor producing 8bhp, meaning it's only usable in the confines of a city. It boasts a 5.5kW battery, giving it a range of up to 46 miles between charges and its top speed is 28mph. UK spec cars will come with a Type 2 charging adaptor along with a three-pin plug connection. A full charge takes around three hours. 
Design and interior 
The design of the Ami incorporates lightweight materials throughout to help maximise the car's range, while keeping costs to a minimum. It weighs only 485kg, less than half of a regular Ford Fiesta. It's just under 2.5m long and boasts a turning circle of only 7.2m, making it easy to manoeuvre in tight city streets. 
Both the front and rear of the car sport a similar design, with the doors hinged at opposite ends of the car. Fold up windows also feature, saving both cost and weight. 
The Ami is a strict two-seater with no boot, although there is space for a hand-luggage size suitcase in the passenger footwell. A smartphone holder is mounted to the dashboard and a glass roof panel is standard. Full specifications will be revealed closer to the car's on sale date, with four trim levels expected to be available alongside a commercial cargo model. 
What does it mean for car buyers?
While the Ami may look a slightly niche proposition, it will appeal to those who want to make the switch to an electric car for short trips around town without spending as much as they would on a more conventional electric car. The Ami could be an affordable alternative to public transport for city commuters, as well as a handy second car for those with a more conventional model for longer trips. 
Check out our guides to the cheapest electric cars and the smallest cars on sale.