Ferrari 458 Italia coupe (2010-2015)
"With its good looks and sensational performance, the Ferrari 458 Italia is the best and most exciting car to come out of the famous brand's factory gates for more than a decade."
Pros
Stunning design
Exclusivity and luxury
Amazing performance from V8 engine
Cons
High running costs
Expensive servicing
Two-year waiting list
The Ferrari 458 Italia redefines expectations of supercar performance, as it delivers incredible speed and handling with a surprising amount of comfort. Luxury and exclusivity are assured, too, with the Ferrari's hand-trimmed cabin offering some of the most comfortable and supportive leather seats money can buy.
The Italia is powered by a high-revving 562bhp 4.5-litre V8 engine, which delivers sensational performance. The steering wheel looks like it comes straight from a Formula One car, as it features a range of buttons and switches that operate everything from the windscreen wipers and indicators, as well as Ferrari's 'manettino' dial, which can alter the suspension stiffness and speed of gearchanges.
As a result, there are no stalks behind the wheel, leaving room for a pair of gearshift paddles. These operate the seven-speed dual-clutch gearbox, which changes gear in the blink of an eye. Carbon-ceramic brakes are fitted as standard, and these provide immense stopping power to repeatedly bring the 202mph supercar back to standstill without fading.
MPG, running costs & CO2
Indecently expensive to buy and run, but owners won't mind
As most Ferrari 458 Italia buyers will have an exceedingly healthy bank balance, they're not likely to worry about running costs. Fuel consumption is best described as poor – 20mpg at the very best, and usually a lot worse if the car is driven as its maker intended. CO2 emissions are also extremely high, resulting in an annual road tax bill of £505 and massive company-car costs. Expect tyres and replacement parts to be expensive, too – although Ferrari offers seven years' of free servicing on all new models.
Engines, drive & performance
One of Ferrari's finest driving experiences
Boasting a top speed of 202mph and capable of 0-62mph in a stomach-churning 3.4 seconds, the Ferrari 458 Italia is one of the fastest and best-handling cars on the road. The 4.5-litre V8 engine produces 562bhp and revs to a sky-high 9,000rpm, making a great noise for the driver, passenger and onlookers alike. If you want to take things easy, simply turn the manettino dial on the steering wheel and the 458's hi-tech electronics transform it from a fire-breathing racing car into a comfortable sports car in an instant.
Interior & comfort
The firm suspension is surprisingly good at soaking up bumps
Other Ferraris are better suited to covering long distances, but the 458 is more comfortable than you might think. Adaptive suspension is the secret, as it responds automatically to all types of driving, from relaxed to aggressive, on a wide range of road surfaces. The interior is a work of art too: the fully adjustable seats are amazingly supportive and comfortable, plus there's plenty of legroom for even the tallest occupants.
Practicality & boot space
Very limited luggage space and driver-focused controls
This is a mid-engined, low-slung, two-door coupe, so practicality isn't really a priority. Once passengers have lowered themselves into the 458's beautifully made cabin, they'll find that all the heating and stereo controls point to the driver, which makes them tricky to reach from the passeneger side.
More reviews
In-depth reviews
There's a small boot under the front bonnet and storage space behind the seats, but this is only really suitable for soft bags. Ferrari does offer custom-made luggage kits to fit both areas, though. The indicator switch is on the steering wheel, rather than on a stalk behind the wheel, and this takes some getting used to, especially when you're making tight turns into side roads or when leaving roundabouts.
Reliability & safety
Excellent build quality all round
Modern Ferraris are precision-built using lots of Formula One engineering know-how, and as a result they're very reliable. The 458 is no exception and feels incredibly well made. Several early models did catch fire due to a manufacturing fault, but a full recall was carried out and there have been no reported cases since.
Partnership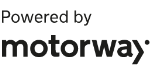 Need to sell your car?
Find your best offer from over 5,000+ dealers. It's that easy.
Both the driver and passenger have front and side airbags for safety in a crash. Elsewhere, a hi-tech E-Diff system and advanced traction control manage the engine's huge power and work in unison with the anti-lock brakes in order to ensure that the 458 Italia stays on the road in even the worst driving conditions.
Price, value for money & options
Well equipped as standard, but sat nav costs extra
The 458 Italia is hugely expensive, but that hasn't deterred buyers, as there's currently a two-year waiting list and you get one of the fastest cars on the road for your money.
All 458s have Ferrari's latest seven-speed fully automated manual gearbox, climate control and leather seats, as well as advanced electronic stability and traction control systems. Optional equipment includes sat nav and a rear parking camera, and there's also huge scope for personalising inside and out, including different designs of alloy wheel and a wide range of body colours. However, these options are also very expensive.