How we review cars
The Carbuyer.co.uk test explained
Carbuyer's crystal clear road tests are like no other… We put ourselves in your shoes to deliver easy to understand, practical judgements on all the cars that matter.
We spend hundreds of hours a month filming, photographing and comparing countless of new cars, while our expert road test team has been driving thousands of miles to paint the clearest picture possible of the new vehicle market.
We answer the questions that really matter to you
When it comes to family cars and people carriers, we've measured boot space and tried the back seats for size. Our small car tests have seen us hit city streets, loaded with shopping, hunting for parking spaces.
Our tests are designed to replicate real life, not prove how fast we can drive around a test track.
What's more, we've read every customer satisfaction report, digested warranty and repair data and searched official records for safety related recalls, so you don't have to…
Running costs and pricing reviewed
We've analysed pricing and equipment levels, and looked at running costs to judge value for money. You can also compare cars like-for-like, and store details of your favourites quickly, securely and conveniently.
The best, from across the web
Finally we have searched for and combined the best review content available from across the web, to offer up second opinions on all the key models – saving you time and energy.
As our Plain English Crystal Mark proves, our concise, easy to understand buying advice is jargon free – and is backed up with the very best technical data available.
New 2024 Dacia Duster arrives – popular budget SUV enters its third generation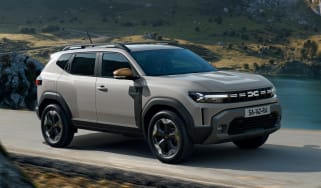 New 2024 Dacia Duster arrives – popular budget SUV enters its third generation
Best new car deals 2023: this week's top car offers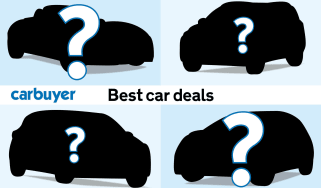 Best new car deals 2023: this week's top car offers
Top 10 best cars under £200 per month 2023/2024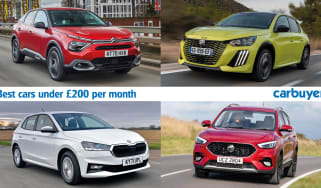 Top 10 best cars under £200 per month 2023/2024