Jaguar XF 2013 gets efficient new engine
The Jaguar XF's smallest engine has been tweaked to be even more efficient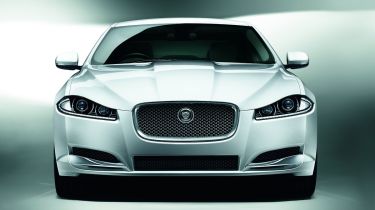 The Jaguar XF has been updated with a new entry-level engine and an upgraded sat-nav system with some new features.
Available in both the XF saloon and XF Sportbrake estate, the new 2.2-litre diesel engine replaces the previous base model as the cheapest engine available.
The new engine produces 161bhp and thanks to some upgrades from Jaguar including stop-start technology, fuel economy is improved from 55.4mpg to 57.7mpg. Emissions are better too, with the new car producing 129g/km – 6g/km less than before. The eight-speed automatic gearbox is standard across the range.
The Jaguar XF still isn't as efficient as the updated BMW 520d, which produces 119g/km, but it is now emits that same about of CO2 as the Audi A6 2.0-litre TDI. The BMW will return 59mpg, while the Audi does a respectable 58mpg.
Along with the new engine is an upgraded sat-nav with a handful of new features. These include a smarter search system, a new keyboard and one-way road visualisation.
The new Jaguar XF will be available with some new paint colours as well. These include Osmium, which replaces the Crystal Blue option, and Dark Sapphire, replacing Indigo Blue.
Other engines available in the Jaguar XF range are the more powerful 197bhp 2.2-litre diesel, a punchy 3.0-litre V6 diesel and a 3.0-litre petrol V6 as well. The top of the range model is the 5.0-litre V8 found in the XFR-S.
Standard equipment on all models includes electric seats, cruise control, leather seats, climate control and sat-nav.
For the full Jaguar range, visit the CarBuyer Jaguar reviews page.
Top 10 best cheap-to-run cars 2022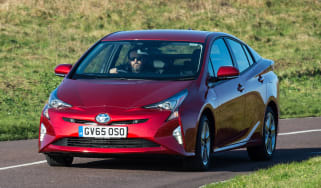 Top 10 best cheap-to-run cars 2022
UK road tax 2022: VED tax rates and bands explained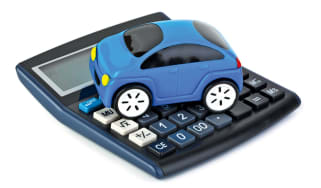 UK road tax 2022: VED tax rates and bands explained
Next Nissan Micra will be retro-inspired electric supermini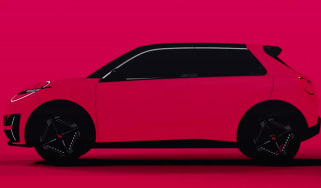 Next Nissan Micra will be retro-inspired electric supermini