Mitsubishi Outlander PHEV price and details
Mitsubishi Outlander PHEV capable of 148mpg and C02 emissions of just 44g/km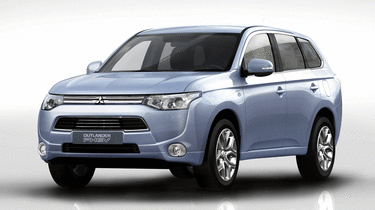 The Mitsubishi Outlander Plug-In Hybrid will be exempt from the London Congestion Charge and will be free from road tax when it goes on sale in the spring for around £35,000.
The price includes the Government's £5,000 grant for ultra-low emission cars.
The Outlander PHEV will be one of the most efficient SUVs on the market, and even gets four-wheel drive thanks to a pair of electric motors powering the front and rear wheels. The car can travel up to 32 miles on electric power alone, with a top speed of 75mph.
When the batteries run out, the car switches to a 2.0-litre petrol engine powering the front wheels only, while also recharging the batteries. This gives the Outlander PHEV a total range of 514 miles and a top speed of 106mph.
Recharging the batteries from flat takes four hours via a regular three-pin power socket, or alternatively, owners can install a quick-charge point, which charges the batteries up to 80 per cent in just 30 minutes.
Like any other Outlander, the PHEV should mix a rugged off-road ability, with a massive boot for decent practicality. In fact, the PHEV's boot is actually bigger than that in the regular Mitsubishi Outlander.
The downside is that the PHEV loses the extra pair of seats in the boot, which are fitted to all other Outlanders. That makes the PHEV a strict five-seater, thanks to that space now being taken up by the hybrid technology.
If you don't need the extra seats, the Outlander PHEV will still make an excellent family car, with good-sized door bins all round, map pockets on the back of the front seats and a big glovebox. Mitsubishi also has a solid reputation for reliability, although its 19th placing (out of 32 manufacturers) in the 2013 Driver
Power survey could definitely be improved on. Safety is excellent, though, with the Outlander achieving a five-star Euro NCAP rating.
Rivals for the PHEV are few and far between, with neither the Lexus RX450h nor the Peugeot 3008 HYbrid4 being able to match the Mitsubishi's economy and emissions figures.
For the full Mitsubishi range visit the CarBuyer Mitsubishi reviews page.
Best new car deals 2022: this week's top car offers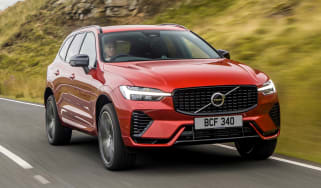 Best new car deals 2022: this week's top car offers
Engine management light: top 5 causes of amber engine warning light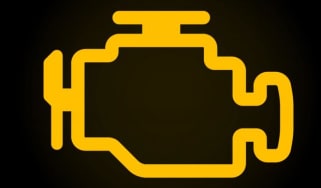 Engine management light: top 5 causes of amber engine warning light
Top 10 cheapest electric cars 2022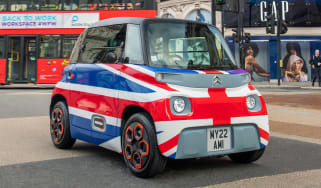 Top 10 cheapest electric cars 2022