Revised Chrysler Ypsilon revealed
New trim levels introduced, as Chrysler Ypsilon gets mid-life refresh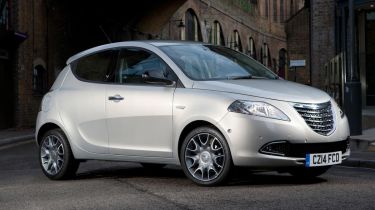 Chrysler has released details and pricing for the 2014 Chrysler Ypsilon range. The new line-up gets revised trim levels, new model names, and a fresh batch of colours to choose from.
Model levels now come in the form of Silver, Gold and Platinum. The silver replaces the basic S model and gets the same equipment – including electric mirrors and windows.
The Ypsilon Gold, meanwhile, replaces the outgoing SE and gets 15-inch alloy wheels, air-conditioning, a leather-trimmed steering wheel, and electric door mirrors. Blue&Me, giving you a Bluetooth connection for you mobile phone, is also included.
Top-of-the-range honours go to the Platinum model. It treats you to kit including 16-inch alloy wheels, climate control, rear electric windows, cruise control, part-leather seats, and an autonomous parking system.
The range now also gets a choice of three new colours: Marble Grey, Khaki Grey, and Sapphire Blue.
The credit card naming structure, which is doubtless aimed at giving the Chrysler the appeal of youthful excess, is joined by a whole host of customisable options. That means you can now spec the grille, door mirror covers, hubcap centres and dashboard panel in either glossy black or matt dark grey, while accent colours include a choice of Coconut, Watermelon or Lime.
As with the current model, the Chrysler Ypsilon range is available with a trio of frugal engines, including a 1.2-litre 70bhp petrol, 1.3-litre MultiJet 96bhp diesel, and a 0.9-litre 86bhp petrol.
Damien Dally, head of brand for Chrysler UK , said: "Ypsilon has always been, and will remain, an important car in the Chrysler line-up. We know it is up against some tough competition and that is why we have refreshed the range to make it even more competitive."
Prices for the new Ypsilon, which goes on sale today, range from £9,895 for the basic 1.2-litre Chrysler Ypsilon Silver, to £14,895 for the 0.9-litre TwinAir Auto Platinum top-spec model.
For reviews of the entire Chrysler range – including Rebecca Jackson's video review of the Chrysler Ypsilon – visit the Carbuyer Chrysler reviews page.
New electric MG4 hatch to start at £25,995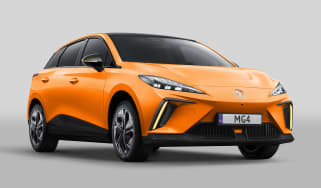 New electric MG4 hatch to start at £25,995
Kia EV4 SUV to take on the Volvo XC40 Recharge
Kia EV4 SUV to take on the Volvo XC40 Recharge
Best new car deals 2022: this week's top car offers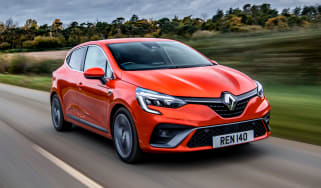 Best new car deals 2022: this week's top car offers