New petrol Infiniti Q50 revealed
Infiniti Q50 2.0t offers performance for less than the pricy Hybrid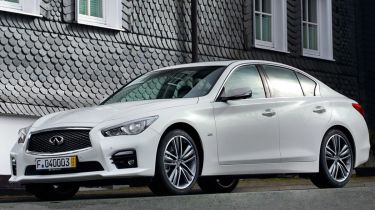 The Infiniti Q50 2.0t will cost from £31,755 when it goes on sale in the autumn. The new petrol engine is intended to appeal to buyers seeking more performance than provided by the existing diesel Q50 2.2d, but for a smaller outlay than the Q50S Hybrid.
The new 2.0-litre turbocharged engine produces 211bhp against the 168bhp offered by the diesel. While Infiniti has yet to release figures, we'd expect a 0-62mph of around 7.5 seconds, making it a full second quicker than the diesel. The car is only available with a seven-speed automatic gearbox.
Running costs will be significantly higher for models fitted with the new petrol engine. The 2.0t delivers an average of 44.8mpg against the diesel's 58.9mpg. CO2 emissions are higher too, with its 146g/km meaning it'll cost £145 a year to tax, versus £110 for diesel models fitted with an automatic gearbox.
The new model is the first of many, with Infiniti telling us it plans to grow its range by 60% in the next five years.
For that to be successful pricing will be crucial and the new petrol model's £31,755 price makes it £300 cheaper than a diesel of the same trim level, and nearly £8,000 less than a hybrid model. Sadly, it also puts it into direct competition with the BMW 3-Series 328i, a model that's among the best in its class.
First revealed at the Geneva Motor Show in March, the Q50 petrol will be in British showrooms by the autumn. For all the latest reviews of the Infiniti range – including our video review of the Infiniti Q50 – visit the Carbuyer Infiniti reviews page.
Top 10 best cheap-to-run cars 2022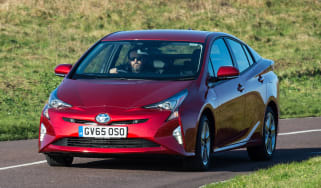 Top 10 best cheap-to-run cars 2022
UK road tax 2022: VED tax rates and bands explained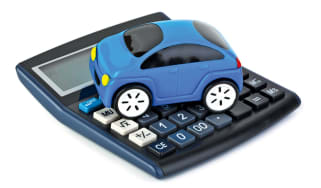 UK road tax 2022: VED tax rates and bands explained
Best new car deals 2022: this week's top car offers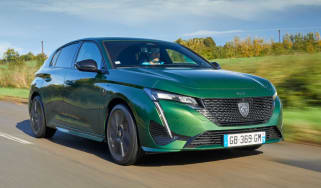 Best new car deals 2022: this week's top car offers