New diesel engine for Vauxhall Astra GTC
Improved diesel engine offers better economy and more performance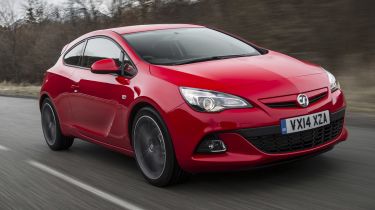 Vauxhall has replaced the 1.7-litre CDTi diesel engine in the Vauxhall Astra GTC with a new 1.6-litre 'Whisper Diesel' engine. It gives the three-door GTC more power, better economy, and (as its name suggests) is also much quieter than the old engine.
The new engine produces 134bhp, compared to the old car's 128bhp, while economy is up from 65.7mpg to 68.9mpg. CO2 emissions are improved too, from 114g/km to 104g/km – translating into a £10 annual saving on road tax.
The engine is available in Astra GTC Sport, Limited Edition and SRi trim levels. All come equipped with stop-start technology and brake-force regeneration to save fuel.
The new engine conforms to tough new emissions legislation that comes into force next year. Vauxhall has used various clever tricks to make the Astra "one of the best engines in its class for [suppressing] noise and vibration".
Stuart Harris, Vauxhall's head of carline brand and product, said: "We are delighted to see the 1.6-litre 'Whisper Diesel' introduced into our flagship GTC model.
"The new 1.6-litre engine is a result of significant investment and provides an exceptional blend of performance, refinement and economy."
The 1.6-litre diesel Vauxhall Astra GTC can be ordered now with prices starting from £22,260. Visit the Carbuyer Vauxhall reviews page for a full review of the model.