Watchdog: Late service wrecks Audi warranty
Late service leaves Audi unwilling to pay for £9,000 gearbox claim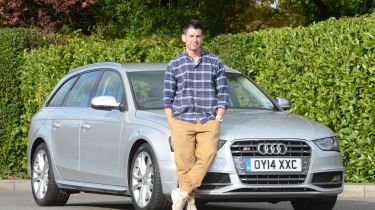 When the complex S tronic gearbox and expensive stereo failed in Justin Berkovi's 59-plate Audi S4 Avant estate within six months of purchase, he didn't know whether to complain to Audi or the supplying dealer – Fontain Motors in Iver, Bucks.
Justin had two extended warranties: one from Audi (via Mondial Assistance) and one from Fontain with a £1,000 claim cap.
Facing a £9,000 bill for the replacement gearbox, Justin called Mondial Assistance. It rejected the claim, arguing that a gearbox oil change that was carried out 1,500 miles late (by a previous owner) had invalidated its cover.
Justin argued the car had a full service history from Walton Audi, Surrey, which didn't mention any problems. "It was absolutely impossible for me to tell just by looking at the car's service book that something had been missed. It was all simply ticks and stamps," said Justin.
An Audi spokesperson later admitted that: "the delayed gearbox oil change did not contribute to the gearbox fault". It confirmed that the firm would split the replacement costs with its warranty provider Mondial and Whetstone Audi, which would carry out the repairs.
Audi would not pay for the stereo repair though, as poorly plugged holes discovered in the bodywork were letting water in and blowing the system's electrics – something Fontain should have spotted. Although Fontain did eventually agree to pay for and fix the fault, its work would invalidate Audi's extended warranty. That left Justin to pick up the tab for Audi to complete the work. He said: "Fontain won't pay Audi's labour rates, so I have to."
What should you do if this happens to you?
Justin's contract of sale is with Fontain, rather than Audi, so the onus to fix the car falls on the dealer. It's then Fontain's responsibility to recover the costs from Audi. However, the Audi extended warranty means any work carried out by Fontain will invalidate the cover, effectively blocking the dealer from carrying out any repairs.
Engine management light: top 5 causes of amber engine warning light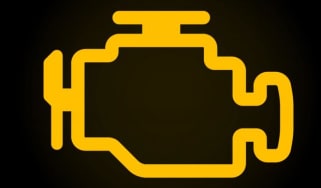 Engine management light: top 5 causes of amber engine warning light
Electric MG 4 to arrive in September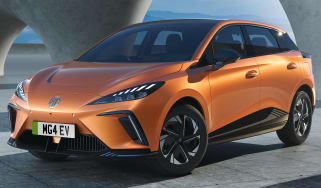 Electric MG 4 to arrive in September
Best new car deals 2022: this week's top car offers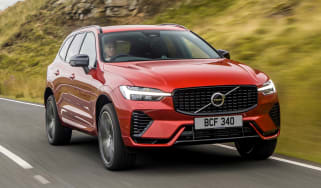 Best new car deals 2022: this week's top car offers