Watchdog: £105 hire car bill after out-of-hours damage
Car is fine when reader drops it off to get early flight, but Avis bills him for damage
IF you need to drop a hire car off at the airport at the crack of dawn, there's usually a handy postbox where you can securely deposit keys before staff arrive.
But this convenience could come at a price. Reader Tony Sinclair called us to complain that he'd been charged £105 by Avis for a new tyre, after dropping off a loaned Citroen DS5 which he says had no visible damage.
Tony, who lives in Jersey, had been catching an early flight from Exeter Airport, which meant dropping off his car at 6.05am – nearly two hours before staff arrived at the rental office.
"Avis Exeter rang me 10 hours after I landed to say I'd damaged the car, but ignored my vigorous protests that I had not, and charged me anyway," he said.
We called Avis and argued someone else could have damaged the tyre's sidewall while the car was parked for two hours at the airport. However, it insisted that "the responsibility fell on the customer" and referred us to its rental terms and conditions, which make Tony liable, even if he wasn't to blame for the damage.
One of its clauses states that for customers returning a car outside of office hours: "Renter's liability for damage, theft and parking violations shall extend to the earlier of midday of the first working day following the requested collection time or the time of re-inspection by a member of staff."
Tony rightly argued the clause was unfair. He said: "Exeter Airport has a raft of flights that leave before Avis' office opens, which is why it offers the secure key drop-off facility.
"So, it seems a bit rich to make the commercial decision to take that early drop-off business from these customers, despite having no staff available to facilitate it, and then place all of the risk and associated costs at those customers' feet."
What should you do if it happens to you?
AVIS' sister firm, Budget, takes the same stance on renter liability. So, if you're thinking of returning a car out of hours, it's worth checking terms and conditions. You need to be confident there's adequate security at the drop-off point before you book. Visit www.parkmark.co.uk to find secure car parks vetted by the police.
Kia EV4 SUV to take on the Volvo XC40 Recharge
Kia EV4 SUV to take on the Volvo XC40 Recharge
Best new car deals 2022: this week's top car offers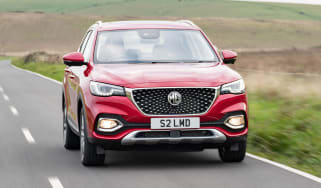 Best new car deals 2022: this week's top car offers
Top 10 best electric family cars 2022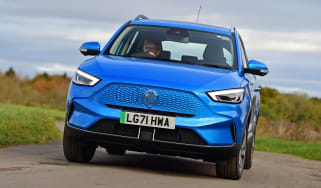 Top 10 best electric family cars 2022