Watchdog: Citroen Grand Picasso repair row
Reader left furious when MPV can't be fixed when dealer refuses to buy relevant tool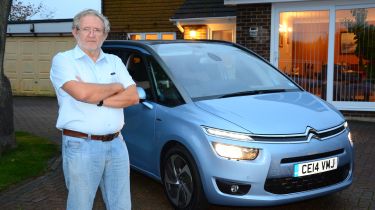 It is a bit rich when you're forced to track down your own tools to fix a fault in your brand new car, but that's precisely the ludicrous situation faced by Will Ransom.
Will, of Ashford, Kent, bought his 14-plate Citroen Grand C4 Picasso in April, but it quickly developed a noise under the bonnet that he claims "made it sound like a tractor".
Local dealer Citroen Wilmoths Ashford tried a number of fixes, under the guidance of Citroen France, the latest of which was to try testing the cylinder compressions. But Will told us that the dealer refused to carry out the testing as it didn't have the right tool.
"I couldn't believe my ears when the service manager said it wasn't prepared to buy it, just for this one job!" he said. A quick search online revealed that the tool cost just £65, so Will called customer services to complain. "I asked if it could help me track down a dealer that did have the part, but it wasn't interested either. I was told it wasn't their job to help with that."
We called Citroen to complain too, and its spokesman confirmed: "There was something wrong with the engine and we have agreed to fit a completely new one." When asked about the dealer's refusal to invest in the tools for the job, he admitted that the adaptor in question was "part of an extensive list of mandatory tools" that every dealer has to stock.
And he added: "The misunderstanding concerning the purchase of a special adaptor shouldn't have arisen and we have apologised for this error."
Four weeks' later and Will finally had his car returned to him. As well as the brand new engine being fitted, he received a complimentary three-yearservice package and a nice bunch of flowers from the manufacturer. "We are very happy," he said.
What should you do if it happens to you?
All franchised dealers are contractually obliged to keep a well stocked tool kit. For specialist work involving particularly expensive equipment, the network should have access to a tool hire service. Motorists in the same boat as Will should contact the manufacturer and ask it to confirm whether the dealer should have the tool.
New electric MG4 hatch to start at £25,995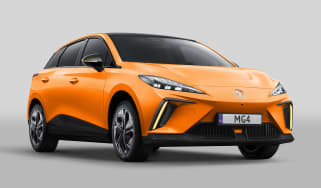 New electric MG4 hatch to start at £25,995
Best new car deals 2022: this week's top car offers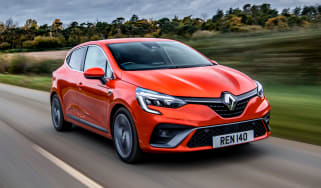 Best new car deals 2022: this week's top car offers
Kia EV4 SUV to take on the Volvo XC40 Recharge
Kia EV4 SUV to take on the Volvo XC40 Recharge