Watchdog: BMW demands payments after owner's death
BMW relents after originally insisting deceased owner's estate covers remaining payments on a BMW M3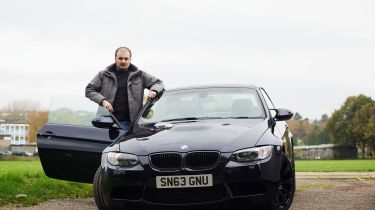 Aside from the emotional strain of a bereavement, there's the mountain of admin to make it more stressful, with car finance just one of the issues that may require attention from the family.
Joe Nelson, from Newport, Gwent, sought the advice of Carbuyer's sister publication Auto Express after the tragic, sudden death of his 36-year-old brother, Sam.
Sam owned a 63-plate BMW M3, making monthly payments of £462. Upon his death, the family contacted BMW to advise it that the remaining 12 payments couldn't be met and that they'd like to return the car. But BMW refused. Joe, who owns an X5 himself, told us: "I'm absolutely shocked at BMW's callous and cold-hearted behaviour."
We contacted BMW and it said finance could either be taken over by a family member or Sam's estate would be used to settle the outstanding finance and the car taken back. However, we weren't happy and, with Joe's backing, pushed for a fairer resolution.
Joe said: "No beneficiary is available and the suggestion is as offensive as it is absurd. Sam hasn't left much but has a five-year-old child, so BMW taking a chunk is equally offensive."
Eventually, BMW Finance relented and agreed to take the car back and sell it at auction to clear the remaining £5,520.
A BMW spokesman said there were strict guidelines in such unfortunate situations. He explained: "Clearly, the loss of a family member and loved one is a sensitive issue and has to be handled appropriately. There are several options offered, but each case is treated with a degree of individuality."
Joe said that BMW had fallen short of his expectations, and he would go elsewhere for his next car. He added: "I'm extremely grateful to Auto Express. BMW should be ashamed it couldn't just have done the right thing from the start."
What should you do if it happens to you?
There are several options on how to deal with outstanding car finance following a bereavement and, as a family member, you shouldn't feel obliged to pay if the finance company is chasing you. Consider legal advice as there may be protection under the 'halves and thirds' rule, depending on what type of contract was signed.
Comment
Our lead case this week really left a mark, and so we were particularly pleased to get a positive result. Dealing with any death is extremely tough, so finding additional problems when sifting through all the paperwork is the last thing that you need.
We were shocked, therefore, to hear how Joe Nelson felt he'd been treated by BMW Finance, and we were at a loss to understand why the company dug its heels in over £5,000. Where was the compassion?
The case was timely, too as finance deals are more popular than ever, and many people may find themselves in similar situations.
You'd hope the carmaker would help and agree to write off any outstanding payments but, if not, you should be aware that Personal Contract Purchase (PCP) finance packages come with added legal protection.
The 'halves and thirds' rule means the car can be handed back and the contract terminated once half of the total amount has been paid.
For example, if the car costs £30,000 and you pay a £3,000 deposit, an agreed final settlement of £10,000 and 36 monthly instalments of £535, you can terminate the contract once you've paid £16,130 – equivalent to 25 months plus the initial deposit.
In this instance, BMW said the car wasn't bought on PCP, but it's worth checking, in case the worst does happen.
Top 10 best cheap-to-run cars 2022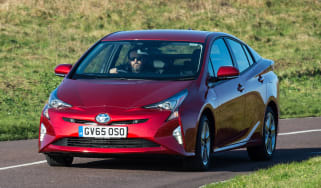 Top 10 best cheap-to-run cars 2022
UK road tax 2022: VED tax rates and bands explained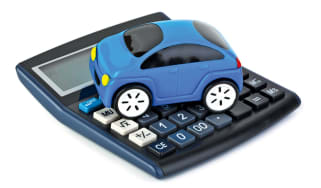 UK road tax 2022: VED tax rates and bands explained
Best new car deals 2022: this week's top car offers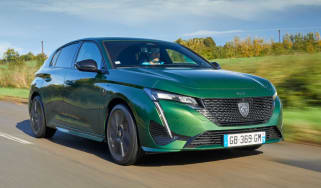 Best new car deals 2022: this week's top car offers