Infiniti Q70 now £8k cheaper
The introduction of a new engine sees the Infiniti Q70's price dropped, plus it's now cheaper to run
The Infiniti Q70 saloon range now starts at £32,650 – a reduction of almost £8,000 thanks to the introduction of a new diesel engine option.
The new Infiniti Q70 2.2d has been introduced as part of a package of revisions to the BMW 5 Series rival, which sees subtle changes to the car's bodywork, as well as LED front and rear lighting.
Infiniti's new 2.2-litre diesel engine replaces the 3.0-litre V6 diesel in the range and provides considerably lower running costs. The 168bhp engine produces 129g/km – a reduction of 70g/km. Road tax costs £110, down from the £265 annual bill 3.0-litre V6 drivers faced.
The new diesel, which has been developed in partnership with Daimler, is expected to become the most popular engine choice in the range.
Although the 3.0-litre V6 engine has been dropped, the range still retains the 3.7-litre petrol engine and a 3.5-litre hybrid option. The hybrid engine has been upgraded, seeing performance marginally increased and CO2 emissions drop to 145g/km.
All Infiniti Q70 models feature LED headlights, a chrome grille, a rear-view camera, front and rear parking sensors, sat nav, 18-inch alloy wheels and ventilated leather seats. Sport models feature a bodykit and 20-inch alloys, while Premium Tech and Sport Tech models feature intelligent cruise control, lane-departure prevention, blind-spot monitoring, a Bose stereo upgrade and cameras that produce a bird's-eye view of the car on the colour touchscreen.
The new 2015 Infiniti Q70 is on sale now.
Infiniti Q70 saloon prices
| | |
| --- | --- |
| Model | Price |
| Infiniti Q70 Premium 2.2d | £32,650 |
| Infiniti Q70 Premium Hybrid | £42,500 |
| Infiniti Q70 Premium Tech 2.2d | £36,750 |
| Infiniti Q70 Premium Tech Hybrid | £46,600 |
| Infiniti Q70 Sport 2.2d | £35,850 |
| Infiniti Q70 Sport Tech 2.2d | £38,200 |
| Infiniti Q70 Sport Tech 3.7 | £44,100 |
Best new car deals 2022: this week's top car offers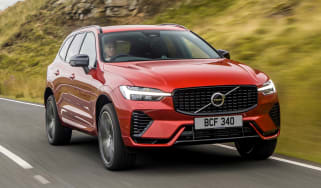 Best new car deals 2022: this week's top car offers
Engine management light: top 5 causes of amber engine warning light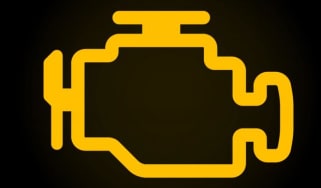 Engine management light: top 5 causes of amber engine warning light
Top 10 cheapest electric cars 2022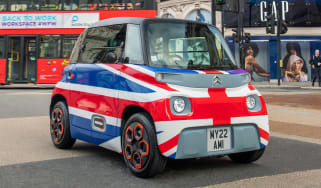 Top 10 cheapest electric cars 2022