Jaguar XJ 'melts down' after software update
Owner's nightmare after 'simple' sat-nav upgrade causes host of glitches on luxury car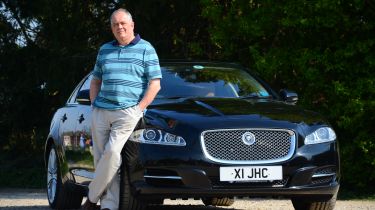 Just like your smartphone or laptop, the software on modern cars needs to be kept up-to-date to make sure the model is performing at its best. Some tech is regularly dealt with at service intervals, while other systems, such as sat-nav, require the driver to upload new data.
That's what Jim Clegg, from Ringwood, Hampshire, was attempting on his Jaguar XJ before it all went wrong. Jim had bought the Portfolio model in November 2013, and earlier this year he decided he wanted the latest maps installed. He purchased a USB stick from HERE – Jaguar's mapping supplier – and after having trouble uploading the data himself, was advised to take the car to his local dealer, Westover Jaguar, Poole, for help. Unfortunately, the dealer couldn't get the upgrade to work, either.
Jim said: "The technician tried to update the software, but the unit failed to respond. It crashed, leaving a blank screen." It also left Jim unable to lock his XJ without the alarm going off, while many electronic functions wouldn't work due to the broken screen.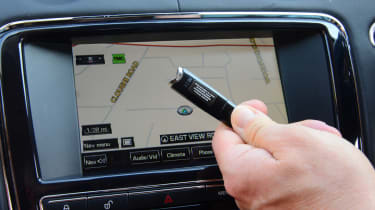 The dealer contacted the technicians at Jaguar's headquarters, who tried to restore the software in the screen but ultimately were unable to rectify the fault. Jim said: "Apparently the vehicle was one of the first made, and the restore system available to Jaguar at this time is not compatible with the system used back then."
Jim was told a new screen was needed, at a cost of £2,085. Jaguar initially offered to fund half, but Auto Express, Carbuyer's sister magazine, didn't think this was enough. Jim explained: "To add to the bill, the new system still required the map update that started it all off, so no £176 refund would be possible from HERE. Having paid half, a free service next year at the very least would be nice under the circumstances."
After Auto Express spoke to Jaguar, though, it agreed to foot the whole bill for the screen replacements. A spokesman said: "Jaguar Land Rover is committed to delivering excellent customer service. Unfortunately, there was an issue with the sat-nav update. We regret any inconvenience caused and will refund Mr Clegg as a gesture of goodwill."
Jim's response? "Result! Many thanks again for your help."