Watchdog: Secret history of approved used Citroen MPV
Used C4 Grand Picasso fails after 1,500 miles - after it transpires it was a rental car
Buying a car second-hand always carries a degree of risk, but one way to reduce concerns is to go through a manufacturer's approved used scheme.
These schemes offer piece of mind and car-maker backing for second-hand buyers, but James Allan, from Wistow, Leicestershire, found it wasn't quite that simple. After just a month of ownership, his Citroen C4 Grand Picasso was back in the garage.
James bought the 2014 model from Bristol Street Motors, Leicestershire, with 17,500 miles on the clock. But only 1,500 miles later, the MPV needed to be recovered.
The clutch had started shuddering and was accompanied by a bad smell. James said: "The dealership diagnosed a burnt out clutch and said it was so bad it could only be driver error. They wanted to charge £1,800 to repair my nearly new car."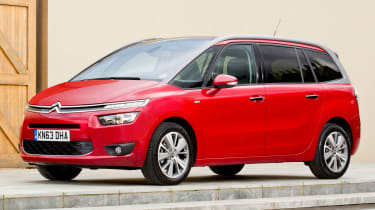 James wasn't happy as he'd covered so few miles in the short time he'd owned the car. He added: "To wear out a clutch so comprehensively would have taken a very concerted effort on our part."
When James checked the V5C document, he found the Citroen had previously been run by Avis as a rental car – a fact James had not been told. He said: "Allowing dealers to sell potentially worn out ex-rental cars and expecting second owners to pick up the tab makes the approved scheme redundant."
Auto Express, Carbuyer's sister magazine, didn't think James should be paying for the work so soon after purchase, either, especially as Citroen's used scheme promises "a vehicle with a genuine history, a clean bill of health and no hidden problems". Auto Express contacted Citroen to investigate.
A few days later, a spokesman told them that Citroen and the dealer would cover the costs and provide a courtesy car while he waited. The spokesman said: "We are sorry Mr Allan has been inconvenienced in this way.
"This offer has been made as a gesture of goodwill. It is important to point out this issue was not covered under the manufacturer's warranty as there was no evidence of a manufacturing defect."
James concluded: "Thank you very much for your help on this. It's much appreciated, and I'm delighted."