Watchdog: Nissan resolves dispute over Juke ignition problem
Maker provides replacement car after original repeatedly leaves owner stranded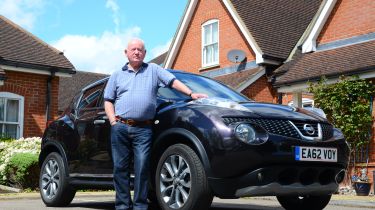 When you enter into a long dispute with a manufacturer over getting a replacement car, it can be hard to see the end. That was how Barry Beecroft, from Bishop's Stortford in Hertfordshire, felt when Auto Express, Carbuyer's sister magazine, covered his Nissan Juke case in June 2015.
Barry had struggled with his dealership – Glyn Hopkin Nissan – for two years to get issues with his Juke's ignition looked at. The intermittent problem had left him frustrated and stranded wherever he'd parked if the crossover would not fire up.
After Auto Express got involved, Nissan gave Barry a courtesy car and said a full technical investigation would be carried out. Two months later, Barry contacted Auto Express again – this time with good news. Nissan and the dealer had agreed to replace his 2012 model with a 2014 Juke that had only 4,000 miles on the clock.
Barry had been told the fault couldn't be located, but that he shouldn't be expected to take the car back. "They couldn't do enough," he said. "All the people were gracious about it." Plus, as his original car had been fitted out with optional extras, the dealer agreed to replace these on the new model, too.
He added: "They've been first-class. I couldn't wish for any more."
Original Story from June 9, 2015:
If you get into a prolonged dispute over a fault with a franchised dealer, don't assume it's talking to the car manufacturer it represents. If you feel your gripe is falling on deaf ears, you'll probably have to contact the brand direct to get things moving.
Reader Barry Beecroft, of Bishop's Stortford, Hertfordshire, had been complaining about an ignition fault on his Nissan Juke for almost two years. It started just a few months after driving the brand new car home. But it has taken a few pointed calls from Carbuyer's sister magazine, Auto Express, to get the dealer and the manufacturer finally talking.
Barry told Auto Express: "The car sometimes won't start, and I'm left stranded wherever I parked. I have to sit and wait for half an hour or so for it to reset, before it will start again. It's so frustrating." He explained it was impossible to predict when the fault would occur, making the car feel "totally unreliable".
Barry added: "You don't expect a two-year-old car to have these problems."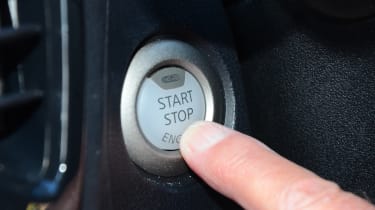 He took his Juke back to supplying dealer Glyn Hopkin Nissan, Bishop's Stortford, at least half a dozen times, he says, but the garage was never able to replicate the fault on any of its extended test drives. So each time it sent the car back to Barry in the same state. Its service manager, Richard Rock, admitted to Auto Express: "We haven't been able to replicate the fault. Until we do, it's almost impossible to repair."
Auto Express told Barry the problem should have been passed back to Nissan HQ by now, particularly as an online search of Juke owner forums revealed he wasn't alone in experiencing ignition problems. But when they called Nissan, the brand refused to acknowledge the complaint until Barry called its customer services team. Auto Express argued this shouldn't be necessary. The franchised dealer, as the brand's representative, should flag up unresolved problems with its product supplier itself.
The dealer confirmed the case had now been referred to Nissan's technical team who would carry out a full investigation.
A Nissan spokeswoman said: "The customer has been given a courtesy car by the dealer and it is looking into the issue. We have asked for regular updates."