Watchdog: £16k to replace engine on £17k Jeep Patriot!
But Jeep rescues charity worker with offer of an all-new Renegade SUV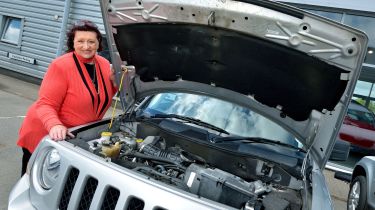 New technology makes car parts increasingly expensive to buy. But what happens if the cost to replace them is almost the same price as your car was new?
That was the ridiculous situation faced by medical herbalist Annette Montague-Thomas of Fraddon, Cornwall, when the engine of her Jeep Patriot failed after 53,000 miles. The three-year-old car had cost Annette £17,000 new. But as the warranty had just expired, she was told she would need to pay £16,274 for a replacement unit.
Annette, who is founder of The Global Natural Healthcare Trust and regularly travels to South Africa providing free medical care to HIV/AIDS patients, told us: "The price quoted is ridiculous. This car has a full service history and is very well maintained by a woman who flies aircraft. So I should certainly be able to rely on it for more than three years."
A complaint to Jeep resulted in the offer of a 25 per cent discount on the part price, reducing her repair bill to £14,000. But Carbuyer's sister magazine, Auto Express, argued that the gesture still left her very little incentive to stay with the brand, given that she would have effectively paid more than £30,000 in total for the off-roader.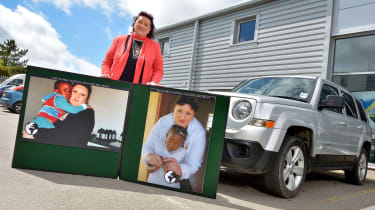 So the magazine called called Jeep, too, and its spokesman explained that the cost of a replacement was dictated by an old arrangement made by former Jeep owner Chrysler LLC. He said: "Whilst Chrysler LLC is now no longer, we [Fiat Chrysler] are having to work under this original supply agreement and are bound by the price set by the supplier in respect of this engine." It added that it did not know why the engine had failed without dismantling it. However, it was now prepared to cover the full cost of a new engine, or replace the now obsolete Patriot with a spanking new Jeep Renegade.
Annette was delighted with the offer and has opted for the new Renegade, which she is in the process of ordering through her local dealer.
She said: "I can't thank Auto Express enough for its help. This new car will help me to continue my fundraising efforts in the UK, which is vital to keeping more than 20,000 HIV/AIDS patients and 13,648 orphaned children alive."