Watchdog: New Fiesta crippled by Bluetooth battery drain
Mystery starting problem on 64-reg Fiesta finally diagnosed, but Ford gets repair wrong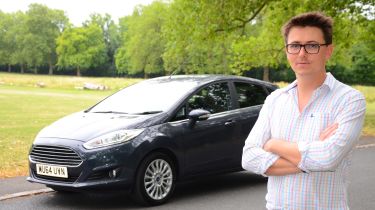 As more and more new cars come with smartphone integration, it's inevitable that problems will crop up. Question is, when things go wrong – but don't render the car undriveable – what action can you take?
Dan Archer, from Peckam, south-east London, asked exactly this after software issues caused eight roadside assistance call-outs in seven months.
Dan had got a great deal on his new 1.0-litre Ford Fiesta in October 2014, but within days, he'd started to experience issues with the car starting. In one instance, the Fiesta failed to fire at the airport, forcing him to take an expensive taxi ride home.
After several AA visits and trips to dealers, the fault was diagnosed as a flat battery – yet the cause remained a mystery.
That was until January, when Ford got in touch with Dan with a solution. It said it was an issue where the Bluetooth system would not disable when the engine was switched off. So, when stationary, the Fiesta was still searching for a Bluetooth device to connect to – causing the battery to run flat.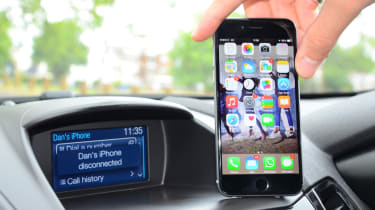 Ford's fix was a free-of-charge software update. It admitted the same issue had affected a number of Fiestas sold last year. A spokeswoman said: "Unfortunately, in the case of Mr Archer's vehicle, an incorrect symptom code was selected that meant the corrective calibration for the fault the customer experienced was not uploaded to his car and he experienced a repeat."
Ford offered £50 as a goodwill gesture, but Dan wasn't impressed. He felt he should have been entitled to more given he'd been paying monthly instalments to Ford Credit for an inconsistent car. He wasn't convinced it was finally repaired now, either, and wasn't willing to take the chance of being stranded again. "I just don't have any confidence in the car," he said. "Ford's offered vouchers, but the way I bought the car means I won't be keeping it long enough to use them."
Dan has now decided to trade in his Fiesta for a new one, and after Auto Express, Carbuyer's sister magazine, spoke to Ford, it budged on its goodwill offer. It's now set to pay £500, which Dan will put towards his new model. A Ford spokeswoman said: "We extended a goodwill gesture to Mr Archer in apology for the inconvenience caused."