Watchdog: Antara owner's rage over 'mystery recall'
Owner angry as Vauxhall dealer removes engine shield, with no replacement for months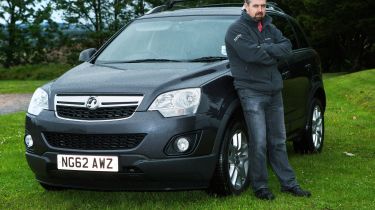 Getting a call or letter from your manufacturer asking you to make an unscheduled visit to a nearby dealer for a recall is an unwanted surprise for motorists, but it's necessary to ensure cars are safe.
However, Vauxhall Antara owners never had that courtesy and have filled the Auto Express inbox with complaints that they only found out about the recall when they took their car in for a service.
One owner, Alf Swindon of Holmside, County Durham, contacted us after his car's engine shield was removed during a routine visit to Evans Halshaw Vauxhall, Blaydon. "I booked in for a service and was told that my Antara would also require a recall," he said. "When I got my car back I found the engine undertray had been removed."
Alf was later contacted by a regional manager from Vauxhall, who told him the issue was not a recall, but a precautionary measure. With so many owners confused about whether it was a recall or not, Auto Express contacted the maker to find out.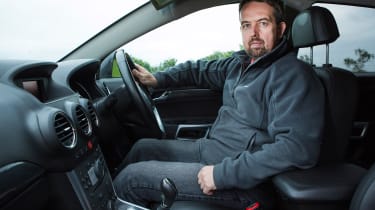 Auto Express, Carbuyer's sister magazine, found that Vauxhall has now issued a recall for Antaras built between 2011 and 2015, from VIN numbers BB 007810 to FB 066152. A company spokesman said: "Vauxhall Antaras, with diesel engines, are subject to a recall due to, in extreme circumstances, the diesel particulate filter malfunctioning and overheating the lower engine compartment cover, which has led to a very small number of thermal incidents.
"We have written to Antara owners instructing them to take their car to a Vauxhall authorised repairer where the lower engine compartment cover will be removed and replaced."
While Vauxhall has agreed to foot the bill for the work, Alf was left unimpressed, telling us: "The replacement won't arrive until November, so I'm driving unprotected for months." Alf was understandably concerned, especially about taking his car off-road. He added: "What if I damage the engine? Will Vauxhall pay for it?"
The Vauxhall spokesman confirmed: "The cover isn't there for protection but for noise and vibration reduction and aerodynamics. Any damage caused by misuse of a vehicle is the responsibility of the owner."