Watchdog: Lightning strikes twice on faulty Verso engine
Owner is left frustrated when engine and replacement both fail on 2007 Toyota Verso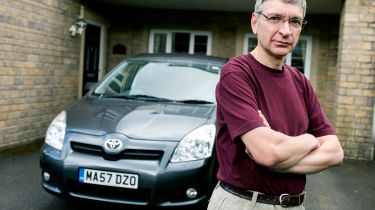 All drivers dread an engine problem, but according to data from our Driver Power satisfaction survey, 15 per cent have had to deal with exactly that in the past 12 months. Fixing an engine can be complicated and expensive, plus engine warranties are complex as the cover they provide is often different to the rest of the car.
One reader who had to deal with such issues was Adrian West from Whalley, Lancashire, whose 2007 Toyota Verso developed faulty pistons after only 19,500 miles in four years.
"The engine was just out of warranty, but Toyota stepped up and fitted a replacement free of charge," Adrian told Carbuyer's sister publication, Auto Express. However, it wasn't that straightforward. Adrian learned that the replacement was not new, but a remanufactured version. And this engine wasn't without its woes, either.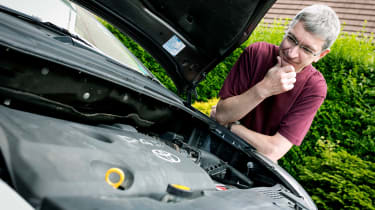 Last month, Adrian was once again left stranded at the roadside, and said: "This time it was the cylinder head gasket. I'd only done 26,000 miles on the reconditioned engine. My local dealer, Vantage Toyota Blackburn, quoted £1,500 to fix the fault."
Faced with another repair job, Adrian called Toyota for help, but had no luck. It said as the replacement engine was fitted in 2011, it was now out of warranty. Adrian was understandably unhappy and told the magazine: "It just seemed unfair that I've gone through two engines in the time that most are in their prime."
Auto Express contacted Toyota and pressed Adrian's point. They felt a goodwill gesture from Toyota seemed fair as he'd had two engine failures in such a short space of time. Toyota soon came around and reconsidered its verdict on Adrian's Verso.
A spokesman confirmed the dealer and Toyota would contribute to the cost of parts and labour. He said: "We are pleased the discount has gone some way to meeting the owner's expectations. This action was a goodwill gesture as the engine was significantly outside the warranty period."
Adrian concluded: "I've ended up with a repair bill for the gasket of £633 – that's much better than I'd anticipated. I also renewed the clutch while the engine was out, and now the Verso drives perfectly."