Aston Martin DB10 review
As the world gears up for the release of Spectre, the latest James Bond film, Mat Watson drives the most advanced Bond car yet
It's hard to think of James Bond without thinking of Aston Martin – and that special relationship continues in the latest Bond film Spectre.
It's fast and beautiful and more than justifies its starring role. But would Carbuyer recommend Bond driving one every day?
Our man Mat Watson finds out:
Design and styling
The Aston Martin DB10 was designed by Aston Martin after Spectre director Sam Mendes saw a sketch at Aston's headquarters in Gaydon. Just 10 examples were built for the film. Eight were damaged or destroyed during filming and only one of the remaining two will be sold at auction.
We can only speculate how much the DB10 will cost, but it's likely the price will resemble an international telephone number. The good news is that the DB10 would seem to indicate a jaw-dropping future for Aston Martin, as it points the way to the handsome styling of future models.
So if the DB10 is anything to go by (and Aston seems happy to indicate that it is) we may also see Ferrari-like steering-wheel-mounted controls in forthcoming Aston Martins.
Engine and performance
Under the carbon-fibre bodywork sits a widened, lengthened Aston Martin V8 Vantage chassis, replete with a 430bhp 4.7-litre V8 engine.
Bond claims a 3.1-second 0-60mph time in the film, but at Carbuyer we're understandably skeptical of claims from an agent of international espionage. We reckon the DB10 will come closer to the V8 Vantage's 4.8-second 0-60mph time. Still no slouch, but 007 will need to work hard to outrun his enemies.
Trim and specifications
Potential DB10 buyers may be disappointed to learn that Aston Martin's 'Q' package will be unavailable for the foreseeable future. Even so, buyers without Bond's license to kill can still have their off-the-peg Aston customised by the firm's Q by Aston Martin service.
Bond's own 'Q'-spec car boasts kit such as super-reinforced suspension, an engine sump guard and flamethrowers. With potholes and congestion ever-present features of our roads, these omissions are a shame – legal problems notwithstanding.
Although it's hard to rationally recommend the DB10 – the interior squeaks over bumps, the steering-wheel controls don't work and it's likely to cost a minimum of £1million – we can understand why it's a classic Bond car.
Just look at it. As Ian Fleming would have it, the Aston Martin DB10 really is a 'wonderful machine'.
Top 10 best cheap-to-run cars 2022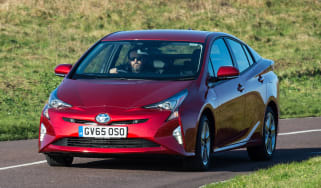 Top 10 best cheap-to-run cars 2022
UK road tax 2022: VED tax rates and bands explained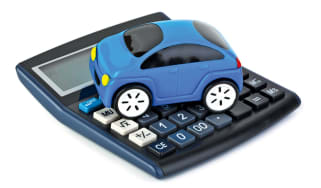 UK road tax 2022: VED tax rates and bands explained
New 2022 Renault Austral SUV: interior revealed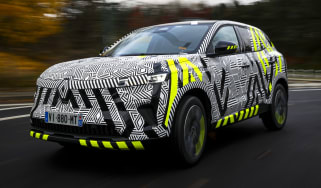 New 2022 Renault Austral SUV: interior revealed