Top 5 New Year's motoring resolutions
We all fall into bad driving habits, or get complacent about certain aspects of car ownership, but what can you check and fix easily?
We should all aim to become better drivers – and better car owners – all the time, but sometimes we fall into bad habits and occasionally forget to take care of some important stuff.
Some of this is fairly minor, but some of it is pretty important, too. These are our top motoring New Year's resolutions for 2016…
Check your tyres
Firstly, not enough people keep a close enough eye on their tyres – either their pressures or their tread depth. Both of these can have a massive effect on how your car drives, especially in the cold, wet conditions you're likely to encounter in the British winter. Ideally, you should give them a once-over every week or so.
Drive more economically
Something else we could all stand to do is to drive a little bit more economically. It's surprisingly easy to do – most of us could just do with slowing down – and keeping your tyres at the correct pressures will help preserve your fuel economy, too.
Fix paint or windscreen chips quickly
This may not sound particularly important, but getting your paint and windscreen chips and cracks fixed quickly is more important than you might think. Windscreen chips can quickly develop into cracks, or even cause the windscreen to shatter without warning, while untreated paint chips can let water into untreated metal and result in rust developing quickly.
Check and top up fluids
This is something else you should keep an eye on every week or so. Your car relies on a number of fluids – not just petrol or diesel – to keep it running. These include engine oil, coolant, brake fluid and windscreen washer fluid. It's absolutely vital that all of these are maintained regularly and that you check their levels on a regular basis. Doing so will help keep your car running properly and save you money in the long run.
Keep your paintwork and interior clean
These may sound like fairly insignificant factors, but keeping your car in good condition has benefits beyond it just looking good. By keeping your car clean – especially in winter – you're rinsing off corrosive substances such as road salt and bird mess. This keeps your paintwork in better condition and helps stop rust getting at the car's structure. A well-maintained car – both inside and out – also gives potential buyers the impression that the car has been well looked after and as such, it'll be easier to sell when the time comes.
Electric MG 4 to arrive in September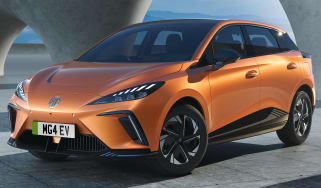 Electric MG 4 to arrive in September
Engine management light: top 5 causes of amber engine warning light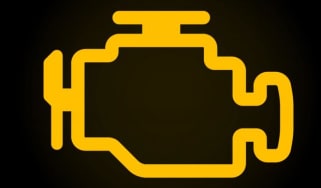 Engine management light: top 5 causes of amber engine warning light
Best new car deals 2022: this week's top car offers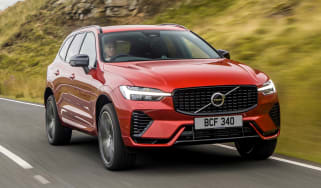 Best new car deals 2022: this week's top car offers