New Aston Martin DB11 set to get new turbocharged V12
Aston's new DB9 replacement expected to debut at Geneva Motor Show with new turbo V12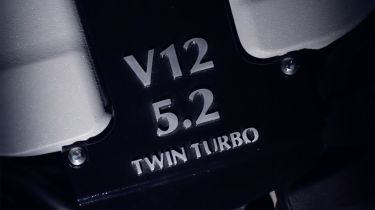 It's not long until we see Aston Martin's long-awaited replacement for the stunning DB9 grand tourer, but a teaser video from the British brand has confirmed that a brand-new 5.2-litre twin-turbocharged V12 engine has been developed for 2016, which we suspect will feature in the new DB11 supercar.
There are no details about the power and performance of the new engine, but it's expected to be one of the most powerful V12 engines that Aston has ever made – if you ignore those in the ultra-exclusive One-77 and Vulcan models.
This suggests the DB11, equipped with this new engine, could have more than 600bhp on offer and a seriously quick 0-62mph time to match.
Although Aston has adopted twin-turbocharging for this new powerplant, you can hear from the video that the new engine seems to have retained some of the roaring V12 character that's become synonymous with the brand.
We're expecting to see the new Aston Martin DB11 at this year's Geneva Motor Show in March, with a more radical design than the brand's current line-up. Aston has yet to confirm whether this engine will be under the bonnet of the new car, but we suspect it will be.
We'll bring you full prices and specifications when the car is launched later this year.
New electric MG4 hatch to start at £25,995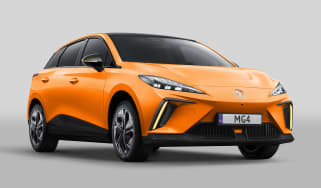 New electric MG4 hatch to start at £25,995
Kia EV4 SUV to take on the Volvo XC40 Recharge
Kia EV4 SUV to take on the Volvo XC40 Recharge
Best new car deals 2022: this week's top car offers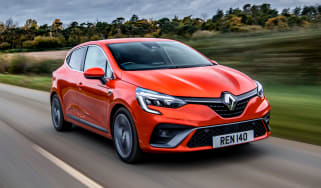 Best new car deals 2022: this week's top car offers