Watchdog: Citigo finance deal turns sour over disputed bill
Reader shocked at unexpected £1,579 demand from dealer after upgrade confusion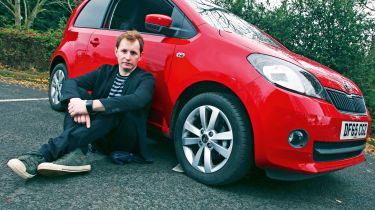 More cars than ever are bought on finance, and because the deals are so popular, some customers often upgrade with a new agreement. Yet this process isn't always as smooth as buyers believe.
David Whelan from Chester, Cheshire, contacted our sister title Auto Express after the Skoda he received proved to be different from the one he ordered – and the dealership was asking for £1,579 extra for it.
David had gone to his local dealer, Mitchell Skoda, at Cheshire Oaks to exchange his 2013 Citigo for a 2015 model. "Not only was I delivered a car with incorrect wheels – I had requested black alloys – but I was told the switch from the metal alloys would cost me another £800," David said.
Yet this wasn't David's only issue: He continued: "I then received a phone call from the dealership stating the finance deal would need to be altered and I would have to pay an extra £1,579 to keep the car."
David told us he wouldn't have bought the car if he'd known it would prove to be so expensive. "To my knowledge, I never signed a document stating I would need to pay an extra £1,579 for the new Citigo," David emphasised. He suspected the issue was with Mitchell Skoda, where he says he was quoted two different part-exchange values by two different sales executives. David asked us to get to the bottom of the issue, so we contacted Skoda to see if the extra £1,579 was correct, and whether or not it should have black alloys.
A Skoda spokeswoman said: "It seems there was a misunderstanding within the retailer, which is why two different offers were made. To try to make amends for this, the retailer will absorb the additional cost of £1,579, which we've been told Mr Whelan is very happy with."
While David was satisfied he didn't have to pay the additional fee, questions remained over the alloys he requested. The Skoda spokeswoman confirmed that while black wheels are a no-cost option in certain trim levels, they would have required an £800 tick on the options box on David's car.
However, the dealer has since discounted the rims to £340 for David and promised to fit them for free as a gesture of goodwill.