Watchdog: Ford owner faces warranty woe over rusty Focus
Owner angry as Ford rejects repairs, even after dealer admits manufacturing fault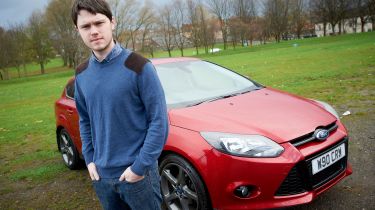 Even recognised manufacturing glitches aren't always covered beyond the warranty period, as Auto Express has discovered with our latest reader complaint.
Charles Walker, of Selby, North Yorkshire, spotted corrosion around the boot handle of his Ford Focus. He claims his dealer, Stoneacre York, admitted it was a known fault, and a manufacturer-recommended fix was available. However, when the dealer sent a request to Ford HQ, it was refused.
Charles told Auto Express: "I couldn't believe it, especially as I was told by the dealer that there was a known issue where the boot handle met the lid, causing paintwork to wear away to the metal.
"A bodyshop professional claimed this was common, and could be corrected easily using some Vinyl Protection."
He said the dealer was confident it would be approved, so was shocked when Ford rejected the claim, due to the car's age.
"It had only clocked up 20,000 miles in its first three years," Charles moaned. "Plus, the paintwork is immaculate everywhere else. But Ford doesn't seem to be taking any of that into account with my claim."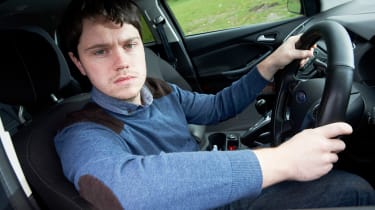 According to Ford's website, Charles' Focus comes with a three-year paint surface warranty, while the perforation guarantee, for rust generated from the inside out, is for 12 years. The first cover period is shorter as damage to the paint occurs naturally, due to stone chips and other external factors.
However, Auto Express argued that this cover period was irrelevant, if the defect was due to a known manufacturing fault. When we asked Ford if the wear pattern on Charles' model matched the design fault recognised by its technical team, it refused to comment. It would only reiterate that the car's age meant it wasn't valid for repair.
A Ford spokesman said: "If during the warranty, corrosion had been identified, this would have been looked at favourably, based on vehicle age and the infrequency with which this occurs. The time elapsed here is unfortunately well beyond the opportunity for our intervention."
We'd recommend Focus owners check paintwork around the boot handle, so they can flag up problems as early as possible.