Watchdog: Owner wants a time out on slow parking sensors
Tech on owner's Yeti takes up to 25 seconds to load, but Skoda says it's absolutely fine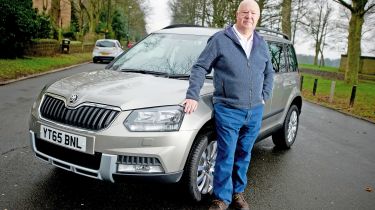 Imagine you've specified your car with the latest parking sensor technology and have just shifted into reverse ready to pull off your driveway. How long would you expect to wait before an image appears on your dash screen? A few seconds?
Try 25 seconds! That's how long Skoda claims is reasonable for new Yeti owners to wait, following a complaint from one outraged owner. Auto Express called the maker after reader Raymond Manley of Leeds contacted our sister title to say he was fed-up with the slow system in his new SE-spec car.
He told them: "I paid more money for the SE with a parking sensor system fitted, but it would take anything from five to 20 seconds to fire up and the graphic to appear on the screen – enough time to have simply reversed the car without it. So I naturally assumed that there was a fault. I had my old Yeti for five years and the parking aids worked fine and quickly."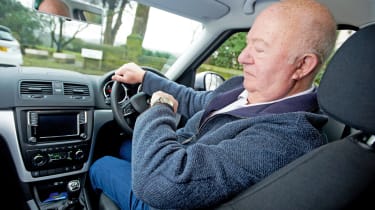 When his dealer claimed it couldn't find a problem, he called Skoda HQ and was stunned to be told the symptoms were a characteristic of the car. "Skoda claims the delay is perfectly acceptable," he said.
A letter from the firm also suggested he put the waiting time to good use, by following Highway Code advice and using his mirrors before reversing to "check the blind spot behind you and check there are no pedestrians, cyclists, other road users or obstructions in the road before moving".
It added that "all of this should give ample time for the image to display", and "any delay should not be an inconvenience". Auto Express agreed with Raymond that Skoda's stance was ridiculous, and called the brand for an explanation. But its spokesman simply confirmed that, in the Yeti, "there can be a warm-up time of 2.5 to 25 seconds for the computer system".
It added that the longest delay is possible from a cold start – as "there are a number of set-ups that have to initialise in order to display the camera image".
Skoda also said it has not received any other complaints from Yeti owners about this sluggish system. But we'd like to hear from anyone else who's been left waiting in their driveway.