Watchdog: Owner discovers crash damage on 'new' Honda Civic
Civic owner forced to go to court after Honda dealer refuses to take damaged car back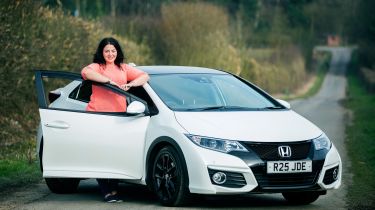 When trying to reach an outcome for any car-related problems, it's always best to work with a dealer or manufacturer directly, rather than go down a long, expensive legal route.
However, sometimes it is necessary to take your case to the next level. For Jade Rowan, from Newthorpe, Notts, it paid off when the Financial Ombudsman ruled in her favour over her Honda Civic complaint.
Law student Jade bought a Civic Sport from Blackpool Honda in Lancs last year, but later found it had been crashed and resprayed at the dealer, before arriving as "brand new".
Jade took the car to a professional detailer who tested the paint thickness on the bonnet. He reported it was three times thicker than the finish on the rest of the car, and found dirt in the paint. There was also overspray in the doors, leaving a bubbly finish, plus the detailer noticed a dent in the overhead panel on the driver's side.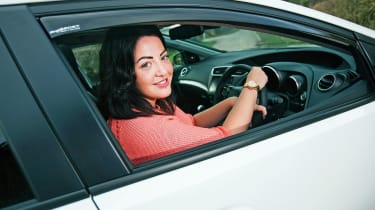 Jade said: "The dealer fails to understand this car was £25,000, and my monthly payment of £400 is around 30 per cent of my wages. I don't want to be paying over the odds for a car that had been damaged."
The dealer refused to take the car back, and when Jade's relations with it broke down, she took her case to the Financial Ombudsman. After a hearing, the judge ruled in her favour, and ordered Jade's deposit and first payment be returned, plus eight per cent on both amounts, and a £150 inconvenience payment.
Aspiring corporate lawyer Jade said her understanding of the system had helped her, and added: "People don't expect you to do it because it's such a long drawn-out process – it's been never-ending, but I had nothing to lose. It's a good job Hondas are so good they sell themselves, because if it sold cars based on customer service, its branches would go under."
A Honda spokesman confirmed the case and added: "We are pleased the situation with Ms Rowan has now been resolved to her satisfaction. Every customer complaint is different, and we always try to conclude the best result for both parties.
"We always engage with Motor Codes for advice when necessary, and we are pleased Ms Rowan has stayed with the Honda brand."