Watchdog: Peugeot takes wrong turn over faulty sat-nav
Peugeot owner left confused as USB key fails to register on 2008 crossover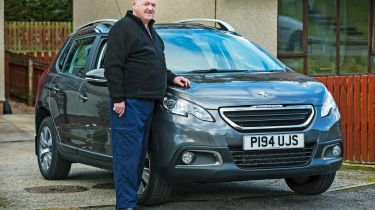 Optional extras are a great way for owners to spec a car to their individual needs, but they often don't come cheap. So, when you're splashing out hundreds on the latest tech, the least you expect is for it to work. Charles Hepburn, from Maryburgh in the Scottish Highlands, encountered issues when he couldn't get the sat-nav working on his new Peugeot 2008.
"When I bought the car, I paid an extra £300 for a USB key that houses 3G connectivity, a GPS receiver and built-in apps to connect it with. But when I plugged in the USB, nothing happened. The car didn't register the device," he said.
Charles consulted his local dealer, Ken's Garage in Kildary, Eastern Ross, for advice. "Although staff there were very helpful, they couldn't get the device working either," he explained.
Disappointed to be driving a car that was lacking the options he paid for, Charles called Peugeot customer services for help. Initially he seemed to make headway, but he soon hit a wall: "I ended up being passed from department to department, and no one seemed to have an answer as to why the USB key wasn't connecting with the car. I wasn't happy with the service I was receiving."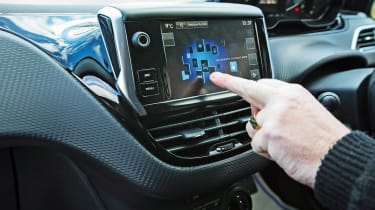 With Peugeot customer services not providing the advice Charles was after, he turned to Auto Express for help. They called Peugeot to investigate, and shortly after Charles told them he was being sent a new USB. Unfortunately, this second USB also failed to install the apps and sat-nav on his car, so we went back to Peugeot. As a result, Charles was told that a software download for the account had been activated by Peugeot and the key was due to be synchronised with the car.
A Peugeot spokeswoman told Auto Express: "Unfortunately, the incorrect USB key was ordered in error, which is why the dealer was unable to register the key. This has now been rectified and the new key successfully registered, with Peugeot covering the cost to the customer. We apologise for any inconvenience caused to Mr Hepburn."
A relieved Charles told Auto Express: "I have no doubt your intervention was instrumental in resolving this issue. Thank you."