Watchdog: Signal failure puts nav traffic alerts off course
Suzuki blames "low signal issues" near owner's home for new Vitara's traffic alert glitch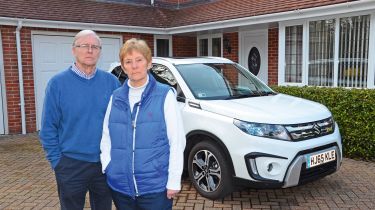 If your new car has a fault the dealer can't fix, but is still fit for its main purpose, you may have to live with it; a minor problem is unlikely to be sufficient justification for a full blown vehicle rejection.
That's the frustrating situation reader Heather Elkington found herself in. She discovered she couldn't receive local traffic updates via the sat-nav on her 65-reg Suzuki Vitara, which she bought in September.
Heather, of Verwood, Dorset, told Auto Express there were a few faults with the system – the worst of which was that it frequently didn't deliver any traffic updates.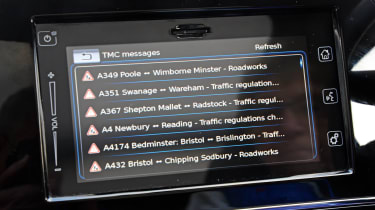 "I'm supposed to get alerts to tell me when there are traffic jams or roadworks," she said, "but I noticed when I was driving around Bournemouth, which is under a lot of construction, nothing was flagged up.
"This non-reception seems to spread out to Poole and Lymington, and as far north as Salisbury. But we know it's not a problem for all cars, as traffic updates from the same provider, INRIX, are instantly available in our other car, a Lexus RX."
She complained to dealer Balmer Lawn Suzuki in Milford on Sea, Hants, and, after five months of testing, Suzuki admitted there "appear to be low signal issues in the area", but concluded there was no current fix. Instead, it offered to fit an alternative sat-nav, or issue her with an iPhone which she could link to the system she had.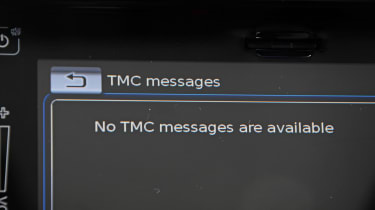 Heather said: "I didn't want them to dismantle the dash and fit non-standard equipment. I'd rather simply sell the car." But in the meantime, she told us: "I want Suzuki to confirm that it's either warning local buyers of the problem, or not selling the cars locally at all until it's resolved."
When Auto Express called Suzuki to ask about the fault, its spokesman said: "This is the first complaint Suzuki has received regarding the Traffic Information system, which we will of course be monitoring."
When Auto Express asked if it was warning potential customers, it confirmed: "Suzuki will now tell its dealers in this area to advise existing and prospective Vitara customers that the Traffic Information updates are subject to the strength of the signal received."