Volvo to trial autonomous cars with UK families on public roads
'Drive Me London' scheme will test self-driving cars with members of the public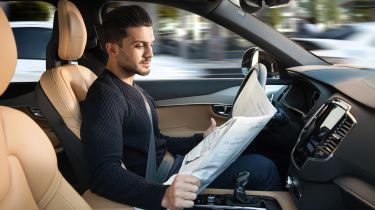 Volvo's cars have long been synonymous with safety, from the invention of the now-ubiquitous three-point seatbelt, to the ambitious assertion that nobody will be killed or seriously injured in a Volvo by 2020.
The Swedish-based, Chinese-owned brand is now indicating that it sees autonomous cars as the way forward in its quest to reduce the amount of crashes on our roads.
The Drive Me London programme will begin in Spring 2017, with up to 100 self-driving Volvos taking to Britain's streets by 2018.
Unlike some companies, such as Google, which are trialling self-driving technology with professional drivers and corporate employees, Volvo is selecting members of the public to take part in the scheme. It hopes that the data collected from everyday journeys will make significant contributions to development of its nascent autonomous-driving programme.
Precise details of how the scheme will work have yet to be announced, but it's thought that test drivers will also be included during some stages of the trials, which are being developed in conjunction with vehicle security firm Thatcham Research.
We're still a long way off truly self-driving cars, but Volvo predicts that by 2021, many manufacturers will offer drivers the opportunity to drop 'out of the loop', handing control of the car over to autonomous systems for certain periods of a journey.
Volvo hopes that by fitting cars with self-driving technology in the future, it'll be possible to reduce the number and severity of collisions, while also improving journey times and pollution levels as the driving process becomes ever-more streamlined.
Top 10 best cheap-to-run cars 2022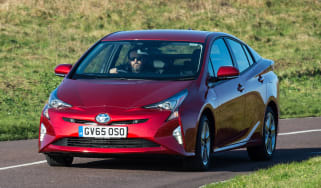 Top 10 best cheap-to-run cars 2022
UK road tax 2022: VED tax rates and bands explained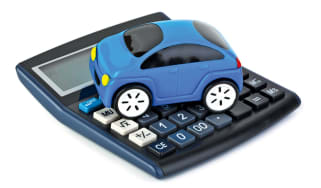 UK road tax 2022: VED tax rates and bands explained
Best new car deals 2022: this week's top car offers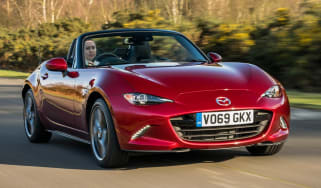 Best new car deals 2022: this week's top car offers