Watchdog: Astra disaster as VXR has six months of woe
Engine failure and gearbox and differential issues cause reader to give up on hot hatch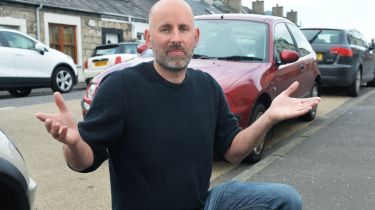 Buying a used car always carries a risk, but when you're purchasing from a main dealer, you don't expect to have to deal with a list of repairs immediately.
Unfortunately for reader Nicholas Caughey, from Comber, County Down, that was exactly the position he found himself in with his one-year-old Vauxhall Astra VXR.
"I bought the car from a Vauxhall dealer, but shortly after I noticed oil splatters and the odd puff of smoke when driving," said Nicholas. He contacted his dealer for advice, and was told to keep an eye on the levels, but after having to top up oil every 250 miles, decided to take his car back. "I was then told the turbo had blown and I would need a new one," Nicholas told us.
The new turbo took longer than expected to replace due to the garage forgetting to order all of the parts, and this left Nicholas without a car for weeks. After finally receiving the VXR back, he soon realised the problem was still far from solved. "The smoke was coming out of the car worse than ever," he complained.
The fault was then diagnosed as an engine failure, and Nicholas was told a new one would have to be fitted – but first the engine control unit was sent to Vauxhall for analysis. After more than 17 weeks a new engine was finally fitted, but the problems failed to disappear with the Astra continuing to make a terrible noise while driving. A further assessment pointed towards gearbox and differential issues.
At this point, Nicholas contacted Carbuyer's sister site Auto Express for help, saying: "It's been a torrid six months, and I want the car replaced." We got in touch with Vauxhall, which told us a field engineer had been sent to inspect the car. The field engineer found even more problems with the car, but even so Nicholas was told he couldn't replace it.
Eventually, Nicholas got his dealer to agree to take back the car, but still had to pay £650 in finance payments. He said: "I'm glad I got rid of the car. I've purchased a 15-year-old Rover which I'm driving until my new car arrives later this year. Thank you for your help."
Vauxhall declined to comment further on the case when contacted.