How Renault brings motor sport technology to the road - sponsored
Find out how Renault's advanced motor sport technology makes the difference in cars like the Clio, ZOE and Mégane
Renault has been present in motorsport from the very beginning: company founder Louis Renault entered his prototype cars in the great European city-to-city races of the early 20th century, and the French brand has been making the most of the trickle-down effect ever since, using competition on track to develop road car technology for its customers.
This summer, both the Renault Formula 1 and Formula E teams were present at the 2016 Goodwood Festival of Speed, showing off technology that directly influences the cars that spectators will be driving in the very near future. The two teams then went on to race in front of British fans at the Battersea Park Formula E races on 2-3 July and the Formula 1 British Grand Prix on 10 July.
Although the two worlds can at first glance seem very different, the technological links between motorsport and road cars can be closer than you'd think. Racing has always been about maximising efficiency and getting the most performance possible out of the fuel available in the car. And since the 1970s, driver safety has become of paramount importance, too. This means modern racing cars are incredibly safe and efficient relative to their speed and power – a formula that is equally crucial to the car you drive every day.
Turbo engine technology
In the 21st century, turbocharging has become an essential tool for manufacturers looking to make their cars as efficient as possible, while still delivering the performance that owners expect. Renault has been developing turbocharged engine technology on the racetrack since the late 70s: it introduced the first turbocharged car to Formula 1 in 1977, won the gruelling Le Mans 24 Hours race in front of its home crowd with a turbocharged V6 engine in 1978, and scored its first Grand Prix victory in 1979, confirming its prowess in motorsport technology.
Today, Renault and all other F1 teams run 1.6-litre turbocharged V6 hybrid power units. This is a configuration close to that found in many modern road cars, where downsizing and turbocharging are the latest trends, as evidenced by Renault's replacement of 1.6-litre non-turbocharged engines with 1.2-litre turbos.
Kinetic energy recovery and electric car tech
More recently, Formula 1 has become a laboratory for developing the kind of energy saving and management technology that's becoming essential for reducing emissions and boosting fuel economy in everyday road cars. KERS, short for Kinetic Energy Recovery System, is a braking system that harvests energy which would otherwise go to waste when you step on the pedal to slow down.
The time between initial development and the appearance of F1 technology in road cars has been getting shorter in recent years: the Renault ZOE electric car already makes extensive use of energy recovery to boost its battery life, while elsewhere in the range, Renault's Energy Smart Management (ESM) system recovers energy when braking to charge the car's battery. That power then helps run the heating, air-conditioning, radio, headlights and power steering. It also features active cooling, shuts the radiator vents to help the engine warm up and selectively runs the alternator to lower energy consumption.
And in much the same was as Renault's F1 car redeploys the energy harvested while braking to boost acceleration elsewhere on the circuit, the forthcoming new Renault Mégane and Scénic will incorporate a seamless 'Hybrid Assist' system that'll give you extra acceleration for pulling swiftly away from junctions or getting safely past a lumbering truck – showing clearly how Formula 1 technology can improve your everyday driving.
Adjustable driving modes and dual-clutch gearboxes
Just as the Renault Sport Formula One Team's drivers Kevin Magnussen and Jolyon Palmer can select different engine modes depending on whether they need to save fuel to make it to the end of the race or go flat-out to make up a position, the All-New Mégane will let you choose from up to five driving modes (in the Mégane GT) that prioritise either performance or efficiency as needed.
Another innovation first seen in motorsport is the dual-clutch transmission, present in many current Renault road cars as the six-speed Efficient Dual Clutch (EDC) transmission, which delivers the response and driving pleasure of a manual gearbox, with the ease and smoothness of a conventional automatic.
Power from the engine is sent to each half gearbox through two clutches: one for the odd-numbered gears (first, third and fifth), the other for the even-numbered gears (second, fourth and sixth) plus reverse. Gears are changed by shifting from one clutch to the other: the first clutch opens while the second closes, ensuring continuous and smooth traction during gearshifts.
Ever-closer links between race and road cars
Of course, Renault motorsport involvement extends further than just Formula 1 these days. The manufacturer has also been deeply involved in the innovative Formula E electric single-seater racing championship from day one. In developing championship-winning Formula E technology, the top priority for Renault engineers is designing a motor that gets the maximum range and performance out of the energy stored in the car's battery – an aim that translates perfectly to improving electric road cars.
The link between the racetrack and the road becomes even clearer when you look at Renault's dedicated high-performance Renault Sport models, such as the Renault Clio Renault Sport and Renault Mégane Renault Sport. As both are intended to be used on track, it's no surprise they incorporate features that any racing driver would recognise, such as the R.S Monitor 2.0 telemetry system, allowing owners to analyse their driving and improve their skills with the help of an expert instructor.
The Clio Renault Sport also features hydraulic bump stops – clever technology initially developed to deal with the punishing terrain encountered by off-road rally cars. They allow the suspension to be firm without being excessively hard on a rough road surface.
What the future holds
So how will motorsport technology affect the future of transport in the coming years? In the battle for greater fuel economy and lower emissions, the very materials used to construct engines are coming under scrutiny as engineers look to reduce friction – always the enemy of efficiency.
Diamond-like carbon coatings already being used in Renault Sport Formula One Team engines to make them both more efficient and more durable. Just as carbon-fibre has made the journey from race to road cars and is now a common sight on sportier models, these exotic engine materials are already found under the bonnet of your family car, helping to reduce your fuel and maintenance bills.
Another area of huge innovation in the motor industry right now is autonomous, or self-driving, cars. And as unlikely as it seems, motorsport could play a part here, too. The organisers of the Formula E championship in which Renault competes have announced 'Roborace', a series for identical driverless cars that'll pit different teams and companies' Artificial Intelligence (AI) expertise against one another.
Renault has been feeding the cutting edge technology developed for its racing cars into its road cars since the very beginning. It's a process that's continuing today and will go on in the future, keeping the latest Renault new car range ahead of the game.
Best new car deals 2022: this week's top car offers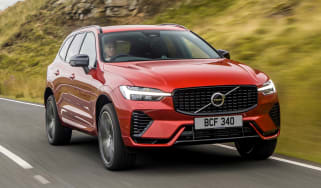 Best new car deals 2022: this week's top car offers
Engine management light: top 5 causes of amber engine warning light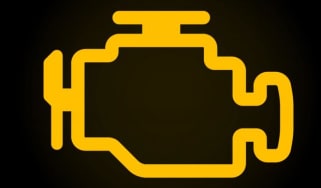 Engine management light: top 5 causes of amber engine warning light
Top 10 cheapest electric cars 2022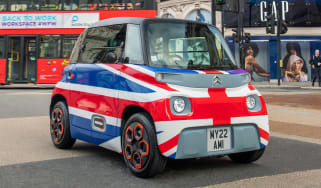 Top 10 cheapest electric cars 2022