Watchdog: Pump friction over Evo warranty inconsistency
Owner is furious as faulty Mitsubishi part gets five-year warranty here, but 10 in US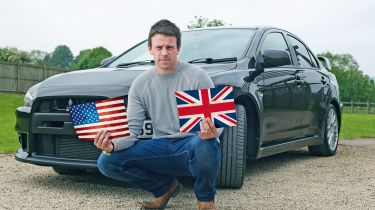 If a car manufacturer acknowledges a part is inherently faulty, is it really fair to give some owners longer warranty extensions than others? That's the raw deal faced by almost 2,000 British Mitsubishi owners, an investigation by Carbuyer's sister publication Auto Express discovered.
Reader Mat Brown of Ashbourne, Derbyshire, was shocked to be faced with a £3,500 bill for a new AYC (active yaw control) pump on his 59-plate Lancer Evo X, as he'd clocked up only 38,000 miles.
That shock quickly turned to outrage as he discovered Mitsubishi knows the pump – which provides hydraulic pressure to the system that controls the car's torque – was prone to corrosion. Worse still, while the firm's North American arm had extended the warranty on this part to 10 years for US customers, Mitsubishi Japan only offered a five-year guarantee for those in the UK.
Mat said: "How can that be fair? It's the same part, and the same problem." He argued the replacement part price seemed inflated, too. "I found an equivalent OEM pump for just £1,300 online."
He E-mailed Mitsubishi HQ to complain. But while customer services acknowledged that "the corrosion resistance of the aluminium pump housing and metal gasket has proven to be inadequate", it also said that as Mat's car was now six-and-a-half years old, "this cannot be rectified under warranty nor are we able to provide any goodwill".
Mat said this wasn't good enough, especially as this was his fourth Mitsubishi with a full service history. He's clearly not the only owner to have been given the brush-off, either. A search on online forums revealed hundreds of posts about the faulty AYC pump, which also affects the Lancer Ralliart.
A spokeswoman told us that Mitsubishi Motors North America and MMC Japan were "two independent organisations" with "completely different production operations". She argued as the new vehicle warranty in the US is 10 years, compared to just five in the UK, the two firms "have extended the warranty on this part to match that".
She admitted, however, that of the 1,622 Evo Xs and 256 Lancer Ralliart models in the UK, only "33 customers have so far had this item replaced under warranty".
Engine management light: top 5 causes of amber engine warning light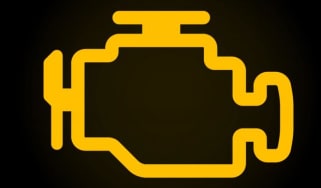 Engine management light: top 5 causes of amber engine warning light
Top 10 cheapest electric cars 2022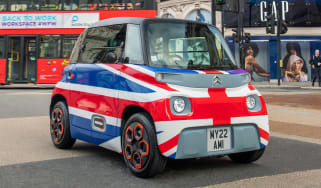 Top 10 cheapest electric cars 2022
Best new car deals 2022: this week's top car offers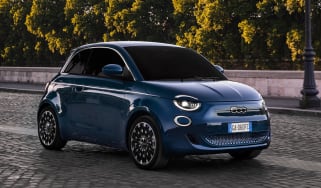 Best new car deals 2022: this week's top car offers