Watchdog: New Nissan suffers 17 faults in just two years
After catalogue of problems with Qashqai, Howard calls time and demands rejection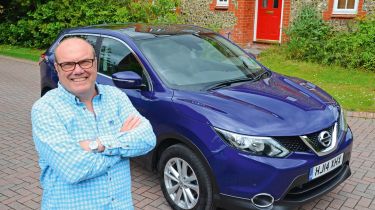 One or two faults on a new car is frustrating but not unheard of. But when the number enters double digits, it's cause for concern.
Reader Howard Wootton, from Bishopdown in Salisbury, Wilts, got in touch after the new 2014 Nissan Qashqai he bought had to visit
 the garage nearly 20 times in two years.
"We had to return it the day after collection as the trim around the sunroof was hanging off, followed by issues with the parking sensors," Howard told us. "Next there was a loose air pipe in the engine, faulty windscreen wipers, and then we found out the bonnet and tailgate hadn't been fitted properly."
Two years after buying the SUV, the problems still persisted. Howard told us: "It's been in the garage for four weeks this year already. We still have problems with the steering wheel, and the auto light sensors don't seem to be working. Our car has had at least 17 faults from new in June 2014."
Not happy with this reliability rate, and needing to take the Qashqai to the garage yet again to fix failing parking sensors, Howard felt he had given Nissan enough opportunities with the car.He contacted us for advice. "Ideally we'd like an exchange or a
 partial refund, as we have lost complete confidence in the car," he told us. We agreed Howard had a case, as if problems persist after multiple attempted repairs, the car can be classed as not fit for purpose and not of satisfactory quality.
A Nissan spokeswoman told us: "We are aware Mr Wootton reported an issue with his Qashqai. His car is currently at a Nissan dealer where any issues will be rectified under warranty at no cost."
However, after collecting his car once more from the garage, Howard noticed the parking sensors still weren't working.
We pressed Nissan on the issue, keen 
to prevent Howard having to return to the dealer yet again. After investigating the case for a second time, Nissan confirmed Howard would be provided with a new 1.5 dCi N-Connecta model. Howard told us: "After all this, I'm very happy with the outcome.
"We have to cover the cost difference, but I'm glad Nissan is taking the old car back."
Top 10 best cheap-to-run cars 2022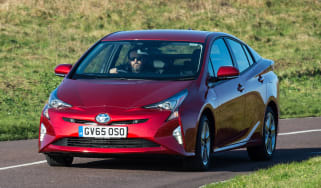 Top 10 best cheap-to-run cars 2022
UK road tax 2022: VED tax rates and bands explained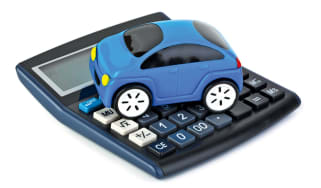 UK road tax 2022: VED tax rates and bands explained
Best new car deals 2022: this week's top car offers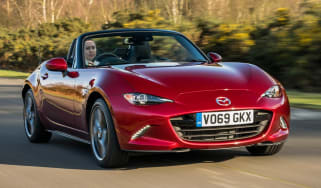 Best new car deals 2022: this week's top car offers