Carbuyer publishes the ultimate SUV guide
Every SUV on the UK market pictured, rated and reviewed in new 148-page magazine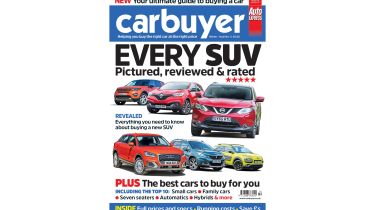 Carbuyer has just launched a new print magazine, with the first issue focusing on the hugely popular SUV category. Every make and model of SUV and crossover on sale in the UK is reviewed, pictured and rated in Carbuyer's clear, straightforward and jargon-free style.
The magazine splits SUVs into small, medium and large categories and the 10 best models in each are given in-depth reviews, with detailed information and ratings on key factors like running costs, practicality and reliability ensuring buyers get the full picture.
Briefer reviews of other SUVs bring the total number of models covered to 100. Every review is accompanied by pricing information and a definitive star rating, making it simple for buyers to choose the best car for their needs.
And those who don't want an SUV are catered for, too, with a round-up of the top 10 best cars in numerous real-world categories such as best small car, best first car, best automatic car and best diesel car.
There's also a preview of some important new SUVs coming in 2017 and beyond, so buyers can decide if there's something worth waiting for.
Finally, a comprehensive buying guide takes you through every step of purchasing a new car, demystifying finance options, advising on how to make the most of a test drive and giving tips on negotiating the best deal possible.
The 148-page Carbuyer magazine is on sale in WH Smith and independent retailers now, priced £5.
New electric MG4 hatch to start at £25,995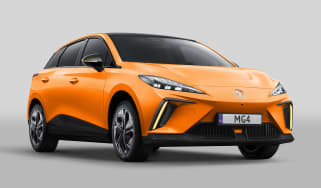 New electric MG4 hatch to start at £25,995
Best new car deals 2022: this week's top car offers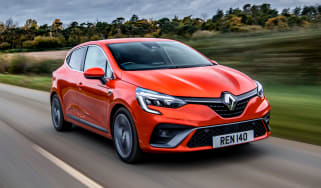 Best new car deals 2022: this week's top car offers
Kia EV4 SUV to take on the Volvo XC40 Recharge
Kia EV4 SUV to take on the Volvo XC40 Recharge