New Renault SCENIC reimagines the MPV – sponsored
The new Renault SCENIC is driven by innovation and strong design – proving that MPVs can be cool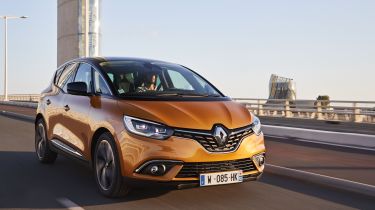 In 1984, Renault redefined the family car concept with the Renault Espace. 32 years later, it's doing it all over again with this, the new Renault SCENIC.
Renault's track record in building class-leading people carriers is remarkable. Over three generations of Renault SCENIC, almost 5m have found homes, with buyers appreciating the space, high seating position and handy design touches that no rival could compete with.
The original Renault SCENIC was named European Car of the Year in 1997, and was at the time the only compact MPV from a mainstream car maker.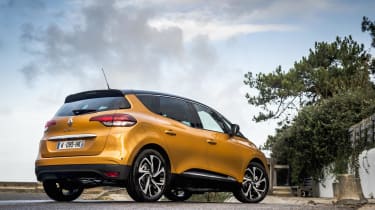 Today, Renault has moved the game on again with a stunning reinterpretation of the MPV formula featuring bold design and cutting-edge technology. MPVs have finally become cool.
The stunning new Renault SCENIC draws heavily from the Renault R-SPACE concept, a model that wowed the crowds at the 2011 Geneva Motor Show. The R-SPACE blended sportiness, sleek looks and a focus on family-friendliness that had never been seen before.
With looks like that, it is no surprise the team behind the new SCENIC were heavily influenced by it.
Stunning Renault SCENIC design
The new Renault SCENIC sets a new standard for how people carriers should look, and it's all thanks to Renault's concept cars. There are no boxy angles here: the MPV's fluid silhouette hides a car that's longer and wider, but sleeker than before. It looks dynamic; like it's moving fast even when it's standing still. How many family cars can do that?
Key to this are the 20-inch wheels that are fitted as standard across the range, which have been developed to improve aerodynamics. This look is enhanced with the option of a two-tone colour scheme, along with C-shaped headlights with LED PURE VISION technology on certain models, for a level of style that's unheard of among MPVs.
Those stunning looks come as standard whether you choose the SCENIC or it's bigger brother, the Renault Grand SCENIC, a model that's a giant in the seven-seater car market.
Family-friendly: Renault SCENIC's interior
In 1996, the Renault SCENIC created the compact MPV segment, with innovations such as a modular interior creating space previously unknown in such a small car. Since then, each new version of SCENIC and seven-seater Grand SCENIC has raised the bar.
The 2016 Renault SCENIC is no exception – but it is exceptional.
Its interior feels unlike that of any MPV before it. The wraparound dashboard cocoons the driver to give a saloon car feel, rather than merely perching the driver high on a seat – because it's just as important for the driver to enjoy time in a SCENIC as it is for the passengers.
The driver-centric dashboard is uncluttered, creating a relaxing environment. The sliding centre console is a particularly clever innovation that provides two driving configurations. Slide it forward to provide a genuine saloon car feel; slide it back for an 'open-plan' arrangement that can be shared between the driver and passengers.
The 2016 SCENIC, and Renault's iconic seven-seat Grand SCENIC, remains the home away from home it always has been. The front seats use dual-density foam and, depending on version, offer heating, massaging and eight-way electric adjustment, meaning every mile is as comfortable as the last.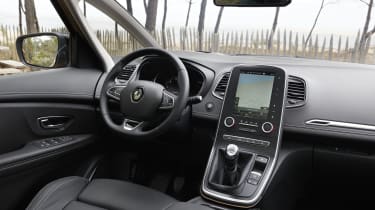 It's no less impressive when it comes to practicality. Boot space is among the biggest in its class, and the rear seats fold and slide back and forth in a 60/40 split, allowing you to balance interior legroom and luggage space. And a One Touch Folding system enables the driver to fold the rear seats from a button on the R-LINK 2 touchscreen.
The glovebox ahead of the front passenger offers 11.5 litres of room and contributes to a total of 56.9 litres of interior storage space. That's more than enough for all the family.
Technology showcase
Today's family car buyers demand more technology than they did 10 or 20 years ago – and the Renault SCENIC 2016 really delivers, featuring technology usually associated with larger or more expensive cars.
At the heart of this is the R-LINK 2 system with an 8.7-inch portrait format touchscreen. The system, fitted to certain models, is unique in the compact MPV segment, and allows the kind of 'pinch and zoom' operation we're used to with smartphones and tablets.
Other equipment you'd expect to find in cars costing thousands of pounds more include a head-up display, which displays important information in the driver's line of sight and a BOSE Surround Sound audio system.
Safe and sound
Renault was the first car maker to achieve a full five-star rating in the Euro NCAP crash test programme with the Laguna in 2001. Today it continues to lead the way.
The 2016 Renault SCENIC and Grand SCENIC are the only compact MPVs to offer Active Emergency Braking System with Pedestrian Detection fitted as standard. By constantly monitoring pedestrians around the car, it can warn the driver and if necessary, brake the car automatically.
This is in addition to must-have safety equipment, such as Lane Keeping Assist, Fatigue Alert and active cruise control.
A first class drive
Renault's history stretches back 118 years, and with such a wealth of experience to draw on, it's no surprise that the new Renault SCENIC is as good to drive as it is to be driven in.
The 2016 Renault SCENIC features MULTI-SENSE technology, which enables the driver to configure the steering, accelerator response, gearbox – and even the driver's seat massage function – through the R-LINK 2 touchscreen.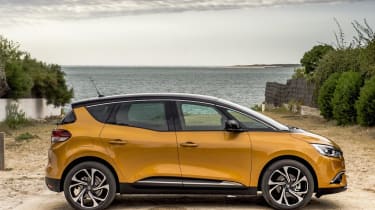 Buyers can choose from a wide range of petrol and diesel engines, and from early 2017, an electrified Hybrid Assist diesel powertrain that'll deliver truly remarkable fuel consumption.
It's not just the innovations in interior design that make the new Renault SCENIC a superbly comfortable car. The car's 20-inch wheels are wrapped in tyres with a sidewall tall enough to ensure a cosseting ride at all times.
Electric MG 4 to arrive in September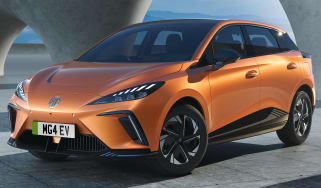 Electric MG 4 to arrive in September
Engine management light: top 5 causes of amber engine warning light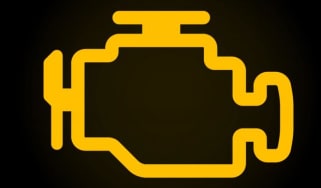 Engine management light: top 5 causes of amber engine warning light
Best new car deals 2022: this week's top car offers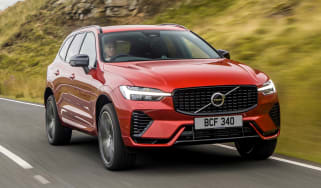 Best new car deals 2022: this week's top car offers