Diesel engines under fire in High Court ruling
Judge finds Government plans to tackle air pollution are "optimistic" and more must be done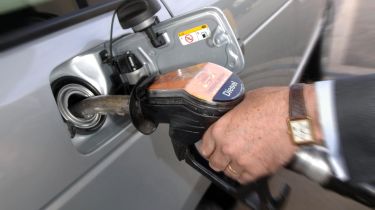 A High Court judge has found the Government isn't doing enough to meet clean air targets in our towns and cities and should take further action "by the soonest date possible". The ruling concerns EU emissions targets for nitrogen dioxide (NO2), a pollutant produced by diesel vehicles that's said to cause the equivalent of 23,500 deaths a year in the UK alone.
Officials from Defra (the Department for Environment Food & Rural Affairs) had previously intended to only target lorries, taxis, buses and some vans as they sought to tackle urban pollution, with the aim to establish 'Clean Air Zones' (CAZs) by 2020 in six cities: London, Leeds, Derby, Nottingham, Birmingham and Southampton.
In his ruling yesterday, Mr Justice Graham said Defra's targets were "very optimistic". By aiming to bring NO2 levels down by 2020 (2025 in London) the department "erred in law" and an earlier date should have been set. The judge also said Defra used pollution models that were "too optimistic".
The findings mean Defra is legally obliged to introduce stricter proposals and two such initiatives are possible: firstly, a further 10 cities (including Manchester, Liverpool, Leicester and Bristol) may introduce CAZs by 2025; these cities had been previously been considered for CAZs, but were said to have been dropped from plans for cost reasons.
Secondly, while only larger vehicles were targeted under previous plans, diesel cars could be hit by future CAZ charges. This controversial move is only a possibility for now, but owners of older diesel cars (non-Euro-4-compliant models, the majority of which are pre-2005 cars) will already be hit with a £10 levy to drive in London from next year.
ClientEarth, a non-profit legal organisation that tackles environmental issues, brought the case against the Secretary of State for Defra. This ruling follows a previous case last year (also brought by ClientEarth), where the Supreme Court found the Government needed to act faster to reduce NO2 emissions. This latest judgement holds the plans that were subsequently drawn up weren't effective enough.
Defra cited a clause in EU legislation that said countries could take "proportionate, feasible and effective" measures to lower levels of pollution. Documents disclosed during the hearing indicate the department thought this meant it could spread the cost of introducing changes over five, or even nine, years. Mr Justice Graham rejected this interpretation, stating: "if one route [to reducing NO2 levels] produces results quicker than another… the determining consideration has to be the efficacy of the measures in question and not their cost."
Sadiq Khan, the Mayor of London, welcomed the judge's findings, stating it: "brings sharply into focus the scale of the country's air pollution crisis." Conservative ministers, however, were quick to lay the blame at the feet of Labour, which, under Gordon Brown's Chancellorship, encouraged drivers to buy diesel cars by granting tax breaks on diesel fuel. It was thought at the time that diesel cars were more environmentally friendly than their petrol counterparts due to their significantly lower carbon-dioxide (CO2) emissions. It now appears the NO2 emitted by diesels is more harmful than previously thought.
Defra said yesterday it accepts the court's judgment and is going to "carefully consider" its next steps. Any potential legislation against diesel cars is likely to be softly introduced and should arrive with incentives, but some consumers may consider taking a similar approach when choosing their next car.
New electric MG4 hatch to start at £25,995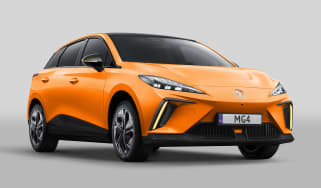 New electric MG4 hatch to start at £25,995
Best new car deals 2022: this week's top car offers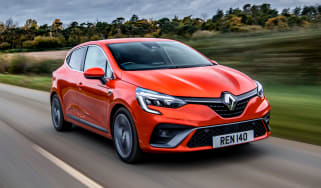 Best new car deals 2022: this week's top car offers
Kia EV4 SUV to take on the Volvo XC40 Recharge
Kia EV4 SUV to take on the Volvo XC40 Recharge