Reader left fuming over sub-standard A4 repairs
Owner's Allroad damaged at Kwik Fit branch, and attempts to fix it leave him frustrated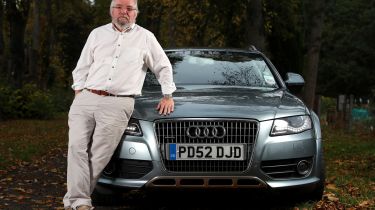 Garages are busy places. A normal day will often see technicians hurrying around with tools and machines in constant use and cars reversing in and out of bays.
This busy environment also means it's easy for cars in the workshop to be damaged if technicians aren't careful. It was this problem that caused David Davis from Worcester to get in touch.
David had booked his Audi A4 Allroad in to Kwik Fit's Barbourne branch for a straightforward tyre swap. However, when the car was raised on to a ramp, its nearside wheelarch was broken.
"I was called and told the car had been damaged, but Kwik Fit was going to have it repaired," explained David. "And, as a gesture of goodwill, they would also clear up some of the scratches on the rear offside wheelarch." After a few days David went to collect his A4, but he wasn't happy with the standard of work. "The finish wasn't good – the colour didn't even match the rest of the car," he added.
Kwik Fit offered to book the car into a local bodyshop specialist, leaving David without a car yet again. Unfortunately, the second attempt still wasn't good enough.
David continued: "Upon examination, I pointed out to Kwik Fit's staff that the poor finish was still evident on the repair." David then asked his local Audi dealer, Listers Audi, for an opinion.
"My dealer told me the standard of work would be most unacceptable as an output from its shop," said David. However, Kwik Fit said that it was not prepared to pay for a third repair.
David sent us photos of the repair attempts, and we got in touch with Kwik Fit to ask why it would not pay for an Audi authorised repair. It told us it had accepted the first attempt was unsatisfactory, but following the second work, all parties had agreed they were happy with the quality.
Initially, Kwik Fit said it had done more than was required and wouldn't pay for an Audi respray. But now it has agreed to do another final inspection.
David said: "Had it used an Audi approved bodyshop from the start, this problem would not have occurred."
Best new car deals 2022: this week's top car offers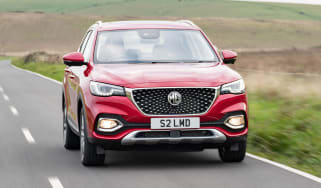 Best new car deals 2022: this week's top car offers
Top 10 best electric family cars 2022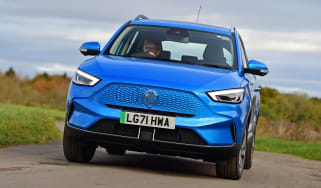 Top 10 best electric family cars 2022
Kia EV4 SUV to take on the Volvo XC40 Recharge
Kia EV4 SUV to take on the Volvo XC40 Recharge