Convertible RWD Lamborghini Huracan Spyder blows LA away
Rear-wheel-drive version of Lamborghini Huracan Spyder debuts at LA Motor Show
In addition to the recently launched rear-wheel-drive coupe, the Lamborghini Huracan Spyder has also gained a rear-wheel drive version, which was unveiled at the Los Angeles Motor Show.
Like the coupe, the rear-drive convertible Huracan Spyder loses out slightly in the power stakes compared to the four-wheel-drive Spyder, but Lamborghini says the rear-drive version is more about driver involvement than maximum outright performance. However, not many people will find it lacking in terms of the performance on offer.
It uses a slightly detuned version of the company's 5.2-litre V10 engine, which still produces 572bhp (the four-wheel-drive version offers 602bhp). It sends that power to the rear wheels only through a seven-speed dual-clutch automatic gearbox. This means it's good for a 0-62mph time of just 3.6 seconds and has a top speed of 198mph. In comparison, the four-wheel-drive Spyder manages 0-62mph in just 3.4 seconds and can just about break the 200mph barrier at the top end.
However, Lamborghini is keen to point out that while it may lack a little bit of performance compared to the four-wheel-drive versions, the two-wheel-drive variant has been engineered more with driving fun in mind. Lamborghini boss Stefano Domenicali said: "It offers the lifestyle appeal of open-air motoring with the pure thrill of rear-wheel-drive engineering. This is a Lamborghini for those with a passion for life and the purest driving experience on the open road. It's also a Huracan for those entering the Lamborghini family, wanting a true Spyder experience without compromising on the performance and dynamic handling of a rear-wheel-drive car."
With no power going to the front wheels, the steering is uncorrupted by other forces, something many keen drivers prefer. This eliminates a phenomenon known as 'torque steer' where the steering wheel wriggles unpleasantly under hard acceleration. The new Spyder is also lighter than the four-wheel-drive model thanks to the absence of the four-wheel-drive hardware, which also improves its driving dynamics.
When it comes to design, there's not much to differentiate the two-wheel-drive Huracan from its four-wheel-drive sibling. There have been some subtle changes made to the air intakes at the front, which now have a strip running across them, while there are also some minor changes made to the back of the car. Buyers will also find a new design of 19-inch alloy wheel at each corner.
The Spyder's power-operated fabric roof stows away behind the passenger compartment and can be opened or closed in just 17 seconds at speeds of up to 31mph. The interior of the rear-drive car is unchanged compared to that of the four-wheel-drive model.
Orders for the rear-wheel-drive Lamborghini Huracan Spyder open in January 2017, with prices likely to start at around £190,000.
Best new car deals 2022: this week's top car offers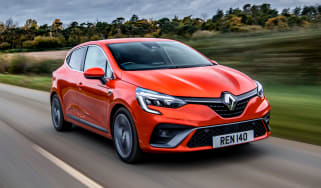 Best new car deals 2022: this week's top car offers
New electric MG4 hatch to start at £25,995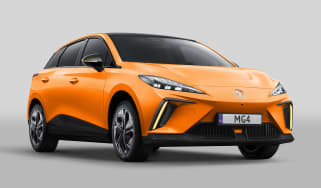 New electric MG4 hatch to start at £25,995
Kia EV4 SUV to take on the Volvo XC40 Recharge
Kia EV4 SUV to take on the Volvo XC40 Recharge