Watchdog: Antara can't be rejected despite recurring rust
Vauxhall required three separate repairs for rust, but finance firm won't allow rejection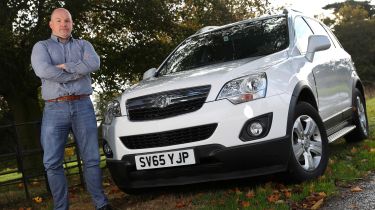 You don't expect a new car to rust, but if it does and your franchised dealer accepts a manufacturing fault is to blame, you'd be right to assume you're entitled to a refund.
That's certainly what Vauxhall Antara owner Jeff Rogers expected when he spotted rust just six months after buying his car on finance from Vauxhall Dalgety Bay in Fife, Scotland, last October.
Jeff of Telford, Shropshire, took the car to Greenhous Vauxhall Shrewsbury, whose service director Paul Thomas wrote to confirm it was "a manufacturing issue which may have been influenced by the vehicle not having the correct amount of paint protection applied during the build process". It fixed the first patch, and then a second, but when the 65-plate car was booked in for a third repair, a frustrated Jeff called Auto Express.
"It's ridiculous. This isn't how a new car should leave the factory," he moaned. "And it begs the question what other quality issues have been overlooked?"
He argued he should be entitled to hand the car back, but his finance provider Barclays disagreed. A customer services rep wrote to confirm: "I am unable to meet your request of rejecting your vehicle due to the length of time that you owned it. Vauxhall advised us that they are happy to repair your vehicle free of charge. We feel that the resolution they have offered is fair and reasonable."
We argued that the fixes weren't dealing with the underlying paint protection problem, and suggested Jeff contact the Financial Ombudsman, who can intervene in disputes over cars bought on credit. After reviewing his case, a spokeswoman for the Financial Ombudsman told Auto Express: "Our investigator has told Barclays that he should be able to reject the vehicle."
She added: "Barclays thinks a repair is more reasonable, as the rust is only minor. However, our investigator is of the opinion that the customer is entitled to a product which is free of any defects."
Barclays has now asked for the case to be referred to a higher-ranking investigator whose verdict "is final, and legally-binding to both parties, should the consumer accept it". A final decision is due later in December.
Engine management light: top 5 causes of amber engine warning light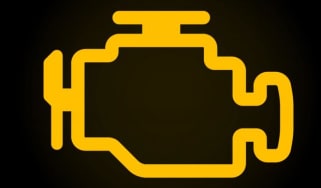 Engine management light: top 5 causes of amber engine warning light
Best new car deals 2022: this week's top car offers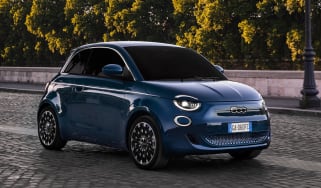 Best new car deals 2022: this week's top car offers
Top 10 cheapest electric cars 2022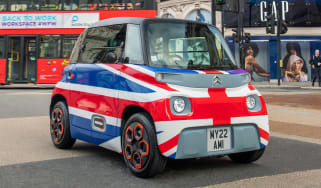 Top 10 cheapest electric cars 2022