New Vauxhall Crossland X SUV: prices, specs and on-sale date
Vauxhall's Nissan Juke and Peugeot 2008 rival has a "Tardis-like" interior and lots of tech
The new Vauxhall Crossland X is proof carmakers like to give consumers what they want, and give them plenty of it. The larger Vauxhall Mokka X SUV has been a huge success, so it's no surprise a smaller sibling is joining Vauxhall's burgeoning SUV stable, replacing the Meriva MPV in the process.
The new Crossland X will compete with other SUV crossovers like the Nissan Juke, Peugeot 2008 and Renault Captur – although it's slightly larger than those cars. In fact, the Crossland X is only 6cm shorter than the Mokka X, but height is what counts when it comes to SUVs and the Crossland X is 10cm taller than the Astra.
Read our full Vauxhall Crossland X review here
Despite the chunky looks, Vauxhall is offering the Crossland X with front-wheel drive only. That's not unusual in this class: both the Renault Captur and Peugeot 2008 eschew a 4x4 setup, which buyers rarely specify when ordering "urban crossovers" – how Vauxhall is billing the Crossland X.
Vauxhall Crossland X: design
The Crossland X's height makes it an SUV, while the high bonnet, prominent headlights and "floating" roof (which will be available in a range of colours) emphasising the car's height, as do the rear lights. Look at the Crossland X side-on, however and it's fair to say it has a slight air of the people carrier about it – particularly if you imagine the black sections are the same colour as the rest of the car.
No firm details have been released for the Crossland X's engine range, but Vauxhall says an "extensive petrol/diesel engine portfolio" will be offered. The turbocharged 1.0 and 1.4-litre petrol engines found in the Astra may well feature, while Vauxhall's 'whisper' 1.6-litre diesel is reasonably likely, too.
Engines
An 80bhp 1.2-litre petrol engine marks the start of the Crossland X range, but a modern turbo-petrol three-cylinder engine is up next, which can be ordered with 108 or 128bhp. Those after a diesel get a 1.6-litre engine, available with 98 or 1128bhp. 0-62mph takes as long as 14 seconds with the cheapest petrol engine, or as little as 9.1 seconds if you choose the 128bhp 1.2-litre petrol. Economy is pegged at the mid-50s for the petrol engines, and as much as 78.5mpg if you choose the 98bhp 1.6-litre diesel.
Interior
The Vauxhall Crossland X looks like an Astra inside. That's a good thing, as the Astra has rightly won praise for its strong interior quality and sound ergonomic design. Standard equipment appears strong: all Crossland Xs will come with an infotainment touchscreen, complete with Apple CarPlay and Android Auto.
Another impressive feature is Vauxhall's OnStar system, which will also be fitted to all Crossland Xs. This contacts the emergency services for you in the event of an incident, puts you in touch with a call centre should you have any queries and even provides a wi-fi hotspot for up to seven devices - although a monthly subscription is required for this once the free trial is up.
All cars come with the latest smartphone connectivity systems, cruise control, climate control, alloy wheels, automatic wipers, a leather steering wheel and split-folding rear seats. Safety kit is impressive too, with a front camera system being fitted to all cars, allowing for the traffic sign recognition and cruise control systems to work in conjunction with each other.
Thanks to an upright seating position, passenger space looks to be reasonable, while boot space is competitive and the 410-litre boot can be increased to 520 litres when the rear seats are slid forward.
New Vauxhall Crossland X price & on-sale date
The Vauxhall Crossland X is on sale now, priced from £16,555. The desirable 1.2-litre turbo petrol engine is available from £17,875, while the cheapest 98bhp 1.6-litre diesel is £18,715. The range tops out with the 118bhp diesel in Elite Nav trim, at £21,380.
Best new car deals 2022: this week's top car offers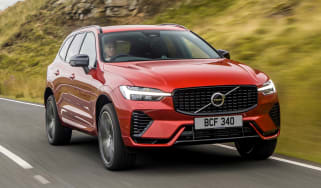 Best new car deals 2022: this week's top car offers
Engine management light: top 5 causes of amber engine warning light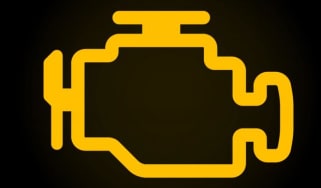 Engine management light: top 5 causes of amber engine warning light
Top 10 cheapest electric cars 2022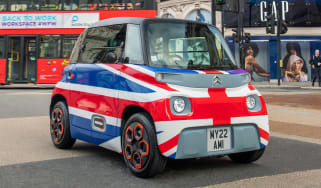 Top 10 cheapest electric cars 2022