Caught speeding? Prepare to lose up to 150% of your weekly salary
Magistrates get stronger powers to deter serious speeders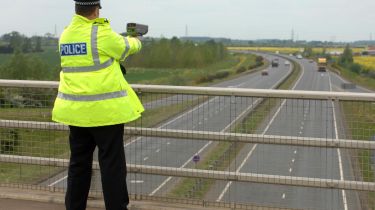 From 24 April 2017, judges in England and Wales will have greater powers when sentencing speeding drivers. The most serious offenders can be fined 150% of their weekly salary, up from 100%.
The new rules have been introduced by the Sentencing Council, which draws up guidelines for magistrates to consult when determining punishments. From 24 April, judges are advised that "the most serious offenders" should be penalised more harshly than before, with someone going more than 51mph in a 30mph zone, for example, subject to a fine equivalent to 150% of their week's wages. Do over 101mph on the motorway and the same 'Band C' penalty would apply.
| | |
| --- | --- |
| Speeding classifications for Band C fines | |
| Speed limit (mph) | Recorded speed (mph) |
| 20 | 41+ |
| 30 | 51+ |
| 40 | 66+ |
| 50 | 76+ |
| 60 | 91+ |
| 70 | 101+ |
The Sentencing Council changed its guidelines as it felt "the previous guidelines did not properly take into account the increase in potential harm that can result as speed above the speed limit increases" and the decision has met with a generally favourable response. Pete Williams, road safety spokesman for the RAC, said "hitting these offenders harder in the pocket will make them think twice before doing it again in the future".
Preventing people from excessively speeding is an understandable aim, but some may be surprised to learn the upper limit for fines remains unchanged, standing at £2,500 for those caught on motorways and £1,000 for all other roads.
Unlike the Swedish and Finnish systems, where wealthy speeders have been fined hundreds of thousands of Euros, English and Welsh millionaires will face the same cap as those on £90,000pa – roughly what you need to be earning for 150% of your net weekly salary to equate to £1,000.
Judges do have some discretion, though: the starting point for serious speeding offences may be 150% of a perpetrator's weekly salary, but this can be increased to 175% if aggravating factors are found or lowered to 125% if there are mitigating circumstances.
New electric MG4 hatch to start at £25,995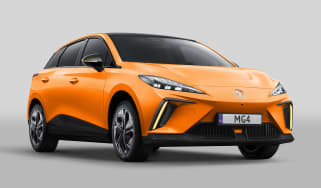 New electric MG4 hatch to start at £25,995
Kia EV4 SUV to take on the Volvo XC40 Recharge
Kia EV4 SUV to take on the Volvo XC40 Recharge
Best new car deals 2022: this week's top car offers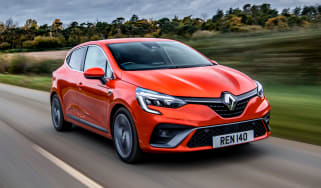 Best new car deals 2022: this week's top car offers