Peugeot Instinct concept previews brand's future
High-tech concept car showcases autonomous technology and new design direction
Peugeot has unveiled a new concept car at the Mobile World Congress in Barcelona. The Peugeot Instinct presents the brand's vision of how autonomy could make car journeys more pleasurable.
Key to this are four separate driving modes. When travelling hands-free, 'Autonomous Soft' can be chosen for comfort or 'Autonomous Sharp' to minimise journey times. But with a plug-in hybrid powerplant and 297bhp to play with, enthusiasts might prefer 'Drive Boost' mode, while 'Drive Relax' is on hand for when you still want control, but aren't in a hurry.
As well as forecasting advanced autonomous systems, the Instinct Concept shows off a daring new look, which may give pointers as to how a future Peugeot family car might look, inside and out.
Peugeot has partnered with Samsung for the concept and the two brands were keen to stress their belief that autonomous driving technology shouldn't take the fun out of driving. David Peel, Peugeot's UK managing director, said: "The autonomous future is happening now, and Peugeot Instinct demonstrates how this can still be driven by a passion for brilliant design and driving pleasure."
The head of Peugeot's concept car development team, Matthias Hossann, added: "We're creating new forms of driving pleasure. These may come from the interfaces, the architecture or the styling. There's no reason why a self-driving car should be dull to look at or to experience."
Peugeot Instinct Concept technology
Peugeot recognises that a car's occupants will demand more infotainment when the car is in control, so the Instinct concept makes use of a so-called 'Internet of Things' (IoT) platform in the guise of Samsung's Artik cloud-based system. This is intended to seamlessly sync with passengers' devices, learning their preferences and routines, right down to their favourite lighting conditions and audio settings.
Occupants will also be able to issue voice commands to the car, which a 'chatbot' will interpret. This enables the Instinct to act as a personal assistant – Peugeot gives online shopping and the ordering of cinema tickets as examples.
The car can also account for real-time traffic conditions. For example, if the owner's diary has an appointment at a specific time, the car will encourage them to set off at a time calculated to allow for travel delays.
The Instinct's dashboard presents an evolution of Peugeot's i-Cockpit technology, where conventional instruments are replaced by a full-colour screen that can display many combinations of information. Here, though, it's optimised to support autonomous driving.
The car's autonomous systems are fed data from cameras integrated with the LED headlamps, which scan the road ahead for obstacles and hazards. In Peugeot's vision of autonomy, the driver remains fully in charge of the car and can choose between hands-on or autonomous driving. In autonomous mode, the steering wheel, control panel and pedals retract.
However, the driver still has a supervisory role, with an i-Device control panel that enables autonomous mode to be overridden, for example to overtake a slower vehicle in front.
Peugeot Instinct Concept design
In shaping the Instinct, Peugeot's designers focused on optimised aerodynamics for maximum fuel efficiency, while retaining a sense of character. The result is a car the brand says would still be recognisable as a Peugeot even if the lion badge was removed, as a large slatted area at the front suggests the outline of the company's most recent grille design. However, the Instinct has not been officially linked to any new Peugeot that might be in the pipeline.
Inside, although the evolved i-Cockpit instrument panel is a key feature, the interior is intended to push perceptions of the brand upmarket, with plush fabrics and high-quality materials. It also seeks to express the car's dual role – changing from a focused cockpit to somewhere the driver can relax when autonomous mode is engaged. Although the wide-opening doors are a long way from being a production possibility, the Instinct's open-plan layout is likely to become an important element of autonomous car interiors.
Top 10 best cheap-to-run cars 2022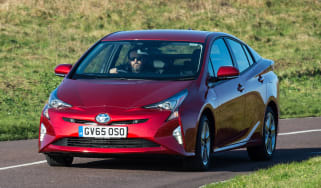 Top 10 best cheap-to-run cars 2022
UK road tax 2022: VED tax rates and bands explained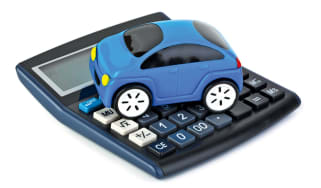 UK road tax 2022: VED tax rates and bands explained
New 2022 Renault Austral SUV: interior revealed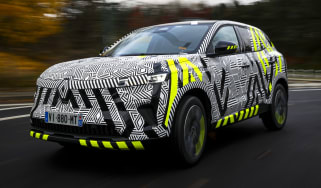 New 2022 Renault Austral SUV: interior revealed