SEAT e-Mii concept charged with brand's electric future
100-mile range and 80mph top speed for e-Mii, but despite proven tech it's a test-bed, not a production car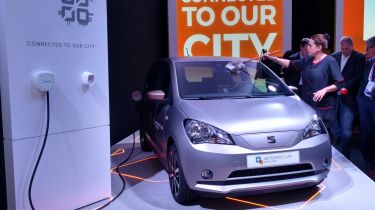 Almost every mainstream manufacturer either already builds an electric car or has one in the pipeline, but SEAT has chosen to unveil something of a halfway house with its e-Mii.
Despite having the same mechanical underpinnings as the Volkswagen e-up!, the SEAT e-Mii is a showcase for the Spanish brand's electric future, rather than being a bona-fide future model.
The e-Mii features the same 18.7kWh lithium-ion battery pack as the VW e-up!, produces the same 81bhp, has a similar range of 100 miles and takes the same nine hours to recharge from a domestic three-pin socket – although both cars' batteries can be replenished rapidly via a CCS plug (pictured), meaning an 80% recharge can take as little as 30 minutes.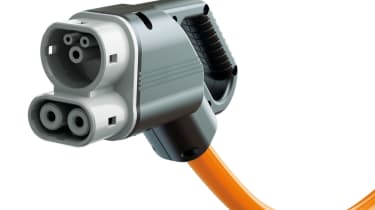 But rather than sell this proven package on its forecourts, SEAT is using the e-Mii to demonstrate that it, like VW, is serious about electric cars. Speaking to our sister publication Auto Express, SEAT's research and development boss, Dr. Matthias Rabe, said the company has "to take advantage of the investment the VW Group" and therefore wouldn't have to "start from scratch" when building an electric car.
To that end, SEAT will give some of its Barcelona-based employees electric cars based on existing technology, which will allow the brand to better understand some of the practicalities and realities surrounding how electric cars work in the real world, while simultaneously allowing it to trial car-sharing schemes.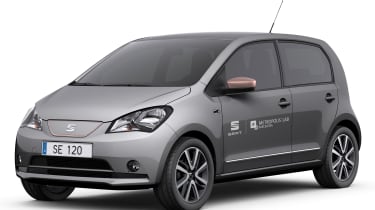 And while the e-Mii may or may not be the first electric car to hit SEAT's showrooms, the company is on track to offer a battery-powered car by 2019. When that happens, a starting price of "around" £17,000 after government incentives is expected.
UK road tax 2022: VED tax rates and bands explained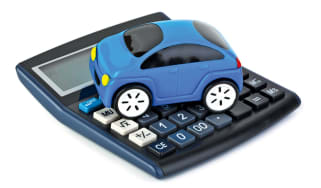 UK road tax 2022: VED tax rates and bands explained
Top 10 best economical 4x4s, SUVs and crossovers 2022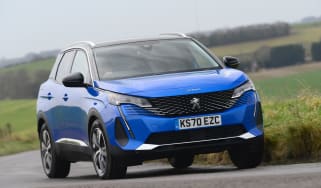 Top 10 best economical 4x4s, SUVs and crossovers 2022
Top 10 best used small cars 2022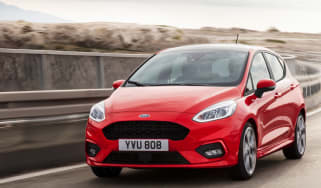 Top 10 best used small cars 2022