Dealer refuses to match Peugeot's service plan
Owner gobsmacked as garage refuses to honour price listed on company's website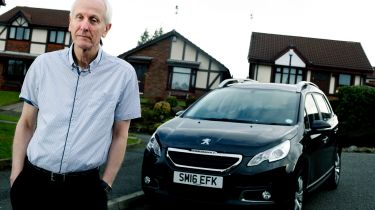 Service plans are a good way for car buyers to manage costs – you pay a one-off or monthly fee and all regular maintenance is covered for the length of the policy.
That's exactly what Tony Burgess of Heywood, Lancashire, had in mind when he visited his local Peugeot dealer, RRG Rochdale. Tony had recently bought a 2008, and was interested in the firm's five-year service plan, which was advertised at £13.99 per month on its website – a total of £839.40 over the duration of the deal according to the site.
"But the dealer quoted £1,223.58 based on my annual mileage of 7,000 miles," said Tony. "I showed them a printout of the costs on the website, but the dealer was unaware of the prices and said it couldn't sell the plan [at that price] as it had opted out."
Tony then contacted Peugeot's customer service department, who told him the dealer should honour the online price. He also called two other franchises, in Oldham and Bolton, neither of which was aware of the advertised service plan. Both refused to match the official price.
We contacted the maker to ask why its dealers were charging more. A spokesman told us the only way to buy a service plan was through a dealer, but it was possible for dealers involved to quote rates for a 'third party' service plan, in the same way some do for finance quotes. And while it recommends dealers quote for the Peugeot service plan, there's no way to enforce it.
However, it agreed to look into this case further to see why Tony couldn't buy the Peugeot plan he'd asked for. After an investigation, a spokeswoman said there'd been a misunderstanding at what the customer wanted as part of the deal.
She said: "The sales advisor thought the plan quoted by the customer included oil filter replacement only, and as the customer had requested all replacement filters to be included (oil, pollen, air and fuel), the advisor quoted a more expensive plan. However, this was incorrect, as the plan the customer requested does include replacement of all filters."
Peugeot apologised for the blunder and the dealer agreed to sell Tony the service plan at the price advertised online.