Peugeot and Citroen reveal their cars' true economy
French car giant PSA makes bold move for transparency; Carbuyer comparison reveals 19.5mpg average difference compared to official figures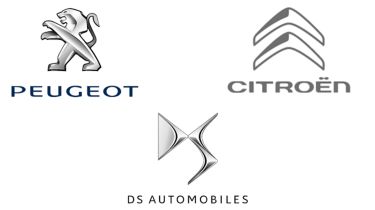 PSA Group, the French company that owns Peugeot, Citroen and DS, has released real-world fuel economy figures for its cars – and its research reveals vast differences from the official data.
In a positive move that's bound to build consumer trust, PSA tested 58 of its cars on public roads, putting each one through its paces on 14 miles of urban roads, 25 miles of open roads and 18.5 miles of motorways. The results should tally with the new Worldwide Harmonised Light Vehicle Test Procedure (WLTP) being introduced imminently, but PSA has got in early with its real-world results.
PSA ensured its cars were driven as they would be by owners, meaning they were carrying luggage and passengers, driven up hills and run with the air-conditioning and heating on – all factors know to adversely affect economy.
These techniques are in stark contrast to the official manner in which cars' fuel economy is calculated at present, as the New European Driving Cycle (NEDC) method examines vehicles in laboratory conditions, which are designed to simulate flat roads. The NEDC tests are also conducted without systems such as air-conditioning running.
We wanted to see how PSA's numbers tallied with the official economy figures attained using NEDC methods, so compared the fuel consumption data provided by PSA with figures quoted on the Government's Vehicle Certification Agency (VCA) website – an organisation that uses NEDC methods.
The results show a striking difference, with the VCA's official figures differing from PSA's by a third, on average.
We picked three different cars each from Peugeot, Citroen and DS, researching the official fuel consumption figures quoted by the VCA. We then compared this data to the figures given by PSA.
Selecting three like-for-like models each from Peugeot, Citroen and DS, we ensured we compared cars with the same engines and gearboxes. We also checked the cars we compared had the same diameter alloy wheels, as this is another factor affecting fuel consumption.
| | | | |
| --- | --- | --- | --- |
| Car | NEDC mpg | PSA mpg | Difference |
| Citroen Grand C4 Picasso Feel PureTech 130 | 56.5mpg | 38.2mpg | 18.3mpg |
| Citroen C4 Cactus Flair PureTech 82 | 61.4mpg | 46.3mpg | 15.1mpg |
| Citroen C4 Cactus Flair Blue HDi 100 | 78.5mpg | 55.4mpg | 23.1mpg |
| Peugeot 3008 Allure 1.2-litre PureTech 130 | 70.6mpg | 55.4mpg | 15.2mpg |
| Peugeot 3008 Alllure 1.6-litre Blue HDi 120 Allure | 70.6mpg | 47.1mpg | 23.5mpg |
| Peugeot 208 Allure 1.6-litre Blue HDi 100 | 80.7mpg | 60.1mpg | 20.6mpg |
| DS3 Prestige Blue HDi 120 | 83.1mpg | 58.9mpg | 24.2mpg |
| DS4 Prestige PureTech 130 | 56.5mpg | 40.9mpg | 15.6mpg |
| DS5 Prestige Blue HDi 180 automatic | 62.8mpg | 42.3mpg | 20.5mpg |
| Average | 68.9mpg | 49.4mpg | 19.5mpg |
The results show that on average, PSA's figures differ from the VDA's figures by 19.5mpg – or roughly one-third.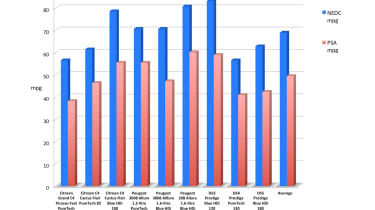 That a difference exists between real-world fuel economy and official figures is well known; indeed, the VCA's own website cautions that the data it quotes "may not be achieved under 'real world' driving conditions".
The VCA, and car manufacturers themselves, are always clear official fuel consumption figures are more of a comparison tool between different models of car than a genuine indication of what economy owners can expect.
Nevertheless, consumers are likely to welcome the transparency PSA has shown in attempting a more realistic assessment its cars' fuel consumption, and it may not be long before other carmakers follow suit.
If you'd like to know more, click here to check your car's official NEDC fuel consumption on the VCA's database, here for real-world data on Peugeots, here for Citroens and here for DS' cars.
How much does it cost to charge an electric car?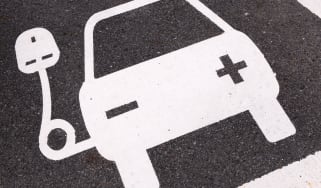 How much does it cost to charge an electric car?
Hybrid vs plug-in hybrid vs electric cars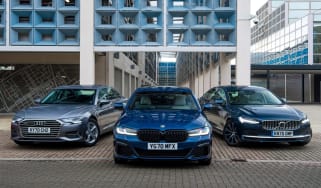 Hybrid vs plug-in hybrid vs electric cars
Best car tyres to buy 2021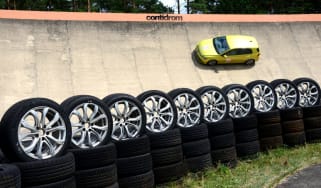 Best car tyres to buy 2021