Slow software update takes Edge off new Ford
Kevin took his Edge to fix a warning light, but had to wait months for latest software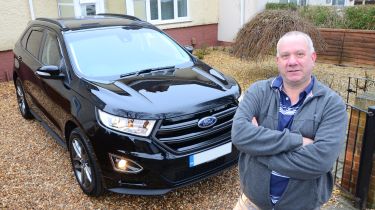 With new cars featuring more and more technology, chances are that any mechanical fix will also require a software update to complete the job. But software fixes aren't just a few strokes on a keyboard, as, like spare parts, they can take weeks to arrive and configure, causing owners real stress.
Kevin Tanner, from Eastleigh, Hants, was left waiting a month for his Ford Edge to be updated with the latest software that formed part of a steering wheel fix. Kevin had bought the ex-demo car at the end of November 2016 with just 2,800 miles on the clock, but a week after purchase, a warning light appeared.
"I took the car to my dealer, Hendy Ford of Winchester, and it told me the warning light required a new steering wheel," Kevin said. "I was also told the new steering wheel would need a software update."
Kevin's Edge was booked in on 22 December, and the steering wheel was swapped within a day. However, a problem soon arose as Hendy couldn't update the software. "It told me it didn't have the update yet and was chasing Ford UK almost on a daily basis for it."
After the car was in the garage for over a month, Kevin got in touch with us to find out if anything could be done to speed up the process, and whether other owners were having this problem, too.
We contacted Ford and a spokesman told us it was an isolated incident, and the reason the software was taking so long was because it had to come from the US and be configured to UK standards. Although Kevin was kept mobile with a courtesy car, he was keen to get back to his Edge, which he'd only driven for 400 miles.
"I was then called by the dealer and told that it would take my Edge back and offer me a replacement vehicle. To make up for the accessories I bought with my Edge, I was also offered three free services on the car, as well as comprehensive breakdown cover," a happy Kevin told us.
Ford confirmed the result, and pointed out the updated software has now been configured to UK standards, so should any similar issue arise for other owners in the future, the update won't take as long.
New electric MG4 hatch to start at £25,995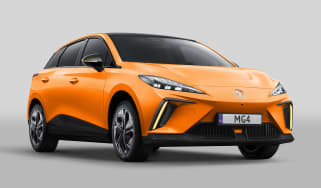 New electric MG4 hatch to start at £25,995
Kia EV4 SUV to take on the Volvo XC40 Recharge
Kia EV4 SUV to take on the Volvo XC40 Recharge
Best new car deals 2022: this week's top car offers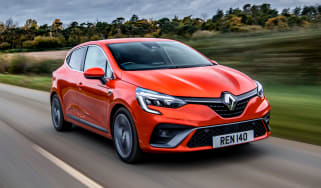 Best new car deals 2022: this week's top car offers