Could you guess it's a Honda? (Sponsored)
We asked five people if they could identify a mystery car - but could they guess it was a Honda Civic?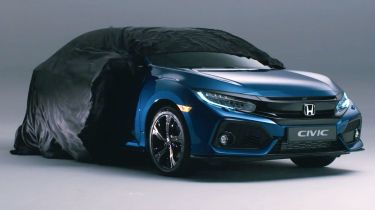 New cars are launched all the time, but it's not often one so radically different is released. The new Honda Civic is one such car; a model that embraces the very latest technology and wraps it up in a striking exterior design.
The new Civic is the latest in a long line of futuristic-looking Hondas that is fast changing perceptions of the brand.
To uncover what people really think of the new Civic, we took five members of the public to a secret studio to see it.
But we didn't simply present them with the car. We removed all of its badg es and covered anything that identified it as a Honda. We gave each of the guests a minute to take a look at particular elements of the car, and then asked them to work together to identify the car – and walk away with a prize of £1,000.
Each guest was given an envelope with a task inside – including to examine the styling, practicality, infotainment systems, wireless phone charging and safety.
First up was Michelle, who was asked to inspect the styling of the new Honda Civic. She told us: "The look of the car is very sleek; an aerodynamic shape, very sporty and aggressive at the front."
Next up was Stephen, who we asked to give us his thoughts on the Civic's practicality. Despite being more than six foot tall, he said: "I've driven BMWs for many years and to tell you the truth, I had more headroom and legroom in this than a four-door 3 Series."
We then asked Jason to give us his thoughts on the Civic's infotainment systems. He was immediately impressed, telling us: "I found it easy to switch between menus. The illustrations are quite large and all the menus are highlighted and colour-coded. I think the apps replicated on the screen are a good thing because it'll save me time."
Then it was on to Herb, who we asked to examine the Civic's wireless smartphone connectivity. He wasn't familiar with the technology, but once he found the wireless charging pad, he was very impressed. "It's so much simpler to use. It's a brilliant piece of technology, and one I'd welcome in my car."
Finally was asked Toni to watch a video of the new Honda Civic's safety technology. She said: "There are some very good features, especially if you've got kids in the car. [The technology] picks up what you might not see."
Toni said traffic sign recognition is "essential" because of frequently changing speed limits, "but if you got [the speed limit] on your dash, you've got a lot less worry.
So, can our panel of secret car testers guess the car? Watch the video to find out.
Best new car deals 2022: this week's top car offers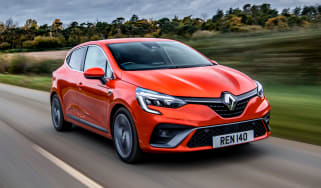 Best new car deals 2022: this week's top car offers
New electric MG4 hatch to start at £25,995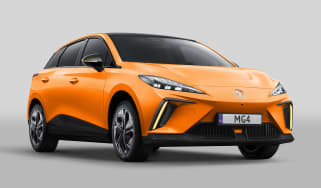 New electric MG4 hatch to start at £25,995
Kia EV4 SUV to take on the Volvo XC40 Recharge
Kia EV4 SUV to take on the Volvo XC40 Recharge